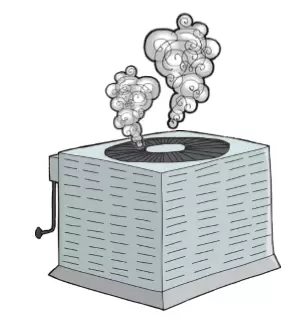 A Complete Guide To Common HVAC Problems
Looking to learn more about some common HVAC problems that homeowners face today? Look no further, we've got your complete guide right here.
When it comes to HVAC, there are countless numbers of problems that can occur and keep you from enjoying the comfort you deserve.
There are instances where you can fix the problem yourself.
However, most of the time, you will need a certified, professional, HVAC company to come out and diagnose the problem you're having.
In any case, we figured we would put together a list of common HVAC problems to provide you with a guideline as to what may be going on with your system.
We hope that in turn, this makes you a more educated and informed customer!
To utilize this guide, click on the problem you are having below and you will be taken to the page needed.
Please understand that this guide is an ongoing effort and information is continually being added to it.
Common Air Conditioner Problems
Common Furnace Problems
Furnace won't light
Furnace runs all the time
Furnace making strange noises
Miscellaneous HVAC Problems
Humidifier leaking water
Thermostat is blank
No air coming from vents
In Need Of Professional Service?
Are you in need of professional HVAC service? That's ironic because that is just what we offer! We have the best technicians in the entire city of Columbus, Ohio. Give us a call at 614-475-1800 and we will be out as soon as the same day to get you back up and running.