Heating & Cooling Products For Every Situation
From furnaces and air conditioners to hot water tanks and accessories. We do it all! We strive every day to provide the highest quality installations using the highest quality equipment available. Our partnership with Bryant makes this possible. Check out some of our most popular HVAC equipment options by using the links below.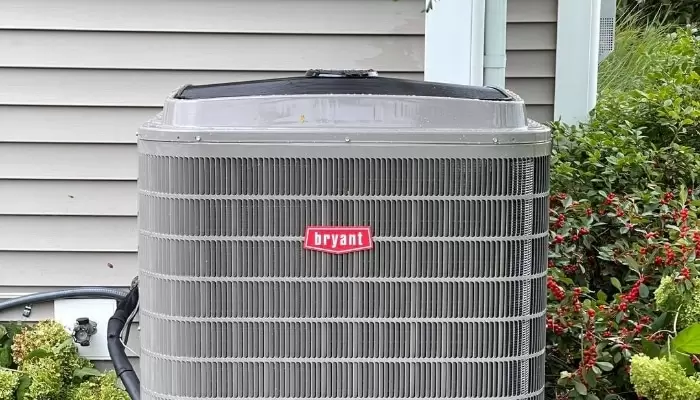 Stay cool all summer long with a brand new AC.
Sears Heating & Cooling offers many different options when it comes to new air conditioners. From standard to high efficiency, we can provide you and your home with the system that is best for you.
We offer air conditioners for every budget and also have financing available if needed, subject to approved credit. We install the high-quality brand of Bryant.
Ensure a comfortable and energy-efficient home all winter long with a new furnace.
A quality furnace is essential for staying warm during Ohio's cold winters. We install both gas and electric furnaces. Each new furnace installation comes with a 10-year parts warranty and a 1-year labor warranty that can be extended by joining our annual service club after the first year.
Take advantage of the energy savings a new heat pump can provide your home.
Heat pumps offer the best of both heating and cooling and can also save you money on your monthly utility bills. Durability is a large factor when having a new heat pump installed as it will be working all year round to both heat and cool your home.
Bryant offers quality, durable heat pumps for your home.
Ductless Heating & Cooling
If you are looking to have maximum control over the temperatures of different rooms in your home, a ductless system is the best option. These units work just like a heat pump but do not utilize any ductwork. Ductless mini-split units are also very popular for home additions such as sunrooms.
We offer 30, 40 and 50-gallon tank sizes.
Check out our line of thermostats, air cleaners and other heating and cooling accessories.
Shipped to your home via FilterFetch service.
Quality HVAC Installations Since 1950
For decades, Sears Heating & Cooling has been providing the highest quality installations of furnaces and air conditioners for Columbus and central Ohio. Being a small, family company, our attention to detail and customer service is second to none. We consider our customers to be part of our family and treat them as such each and every time they call in. Give us a call at 614-475-1800 today to schedule an estimate and experience the Sears Heating & Cooling difference!