Comprehensive Heating & Cooling Services In Columbus, Ohio & Surrounding Areas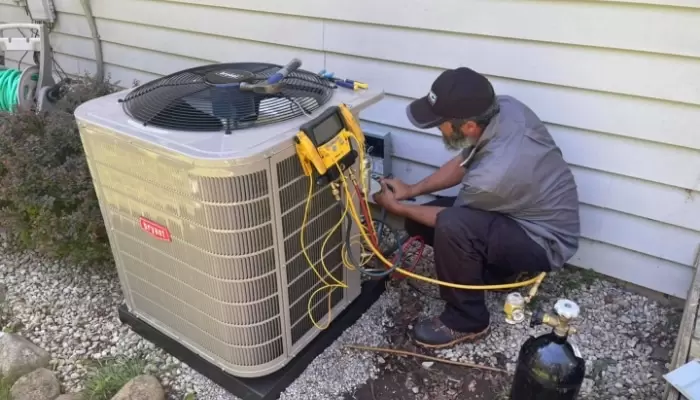 HVAC systems are multifaceted - luckily, so are we! Sears Heating & Cooling offers the full spectrum of HVAC services, so whatever your system needs - repair, maintenance or replacement - we can take care of it for you. No job is too big or too small, no concern is too minor; we are here to offer all of our customers top-of-the-line heating and cooling services so they can enjoy the home comfort they've come to expect.
Professional Service, Positive Attitude
Our highly-trained technicians are ready to handle anything you can throw at them, and they'll do so with a smile. Read below to find out more about the wide range of services we offer:
Knowledge Is Comfort
At Sears Heating & Cooling, we believe that educated customers are happy customers. The more you understand about your HVAC system - how it works, what the components do, what to look out for and what to buy - the more satisfied you'll be with our work and the more confidence you'll have you've made the right decision. To that end, we offer a comprehensive HVAC troubleshooting guide as well as a detailed list of products we recommend to bring the best heating, cooling and air quality to your home.
Eager To Help, Ready To Serve
One of our founding principles at Sears Heating & Cooling is that everyone deserves to be comfortable and content in their home. Our goal is to make that a reality for all of our customers. If you need repair, service or new installations, there's only one contractor you need to contact. Message us online or give us a call at 614-475-1800 today!