Don't Go Without Cool Comfort - Call Today!
Rated 4.9 out of 295 reviews
When it comes time for an ac repair in Columbus, Ohio, you wouldn't want just anyone diagnosing and repairing your system, you'd want a trained and confident technician with experience. Let us assess your air conditioner and help plan the work needed to bring the system back to health.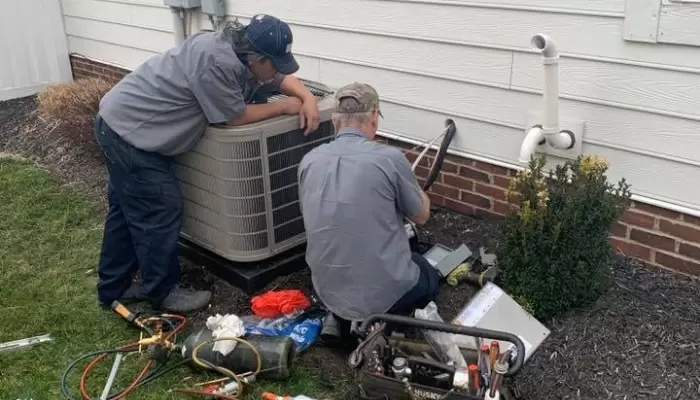 Comprehensive Air Conditioning Repair
Our AC repair services include:
Complete system diagnostics and maintenance.
We offer a wide range of repair options to fit any budget.
If your air conditioner needs replacement, we can usually provide you with an estimate for a new air conditioner the same day.
We service these critical air conditioner system components:
Compressor
Evaporator Coil
Refrigerant Lines
Condenser Fan Motor
Outdoor Coil / Condenser
When Is It Time For An AC Repair?
Annual HVAC maintenance should prevent you from experiencing a costly ac repair in Columbus, Ohio. As soon as you start noticing that your air conditioner may be having an issue, contact us instead of waiting until it gets worse. Acting immediately can ultimately save you from a large repair bill in the end.
Check out our list of HVAC Trouble Shooting Tips for some quick help!
What Brands Do We Service?
Sears Heating & Cooling is a highly trained and certified HVAC company, which allows us to service any brand of air conditioner you may have.
How much does it cost to replace an entire AC unit?
If you're looking to replace an entire AC unit, you can expect to pay in the ballpark of $5,000 - $10,0000. It may seem like a lot of money, and you might worry you can't comfortably fit these costs into your budget, but there is a solution if you're overwhelmed.