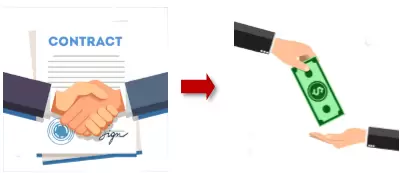 New Air Conditioner Cost near Columbus, Ohio
How much can you expect to pay to have a new air conditioner installed in your Columbus area home? Let's find out!
High Efficiency Air Conditioners
When it comes time to buy a shiny new air conditioner, many people look to replace their old unit with a higher SEER rated one to save money on energy bills.
By having a high-efficiency air conditioner installed, such as the 19 SEER Bryant 189BNV,  it is possible to save up to 38% on energy costs.
With this increase  in energy savings, you can expect to pay more up front to have a high-efficiency AC installed.
Most high-efficiency air conditioners can be installed for between $6,000-$12,000 depending on the efficiency rating, brand and other accessories you may want added on.
It's important to note that if you are looking to purchase a high-efficiency heat pump, you can expect to pay a bit more than you would for a regular air conditioner.
This is due to the fact that a heat pump is able to both heat and cool your home, making it somewhat of an all-in-one package.
You can expect to pay between $8,000 all the way up to $15,000 or more for a new high-efficiency heat pump system and air handler on average.
Standard Efficiency Air Conditioners
If you are looking to go the budget friendly route and purchase a standard efficiency air conditioner, prices can drop quite a bit.
Standard efficiency air conditioners are around 13 SEER as opposed to the 16+ SEER high-efficiency units.
You can usually get a standard efficiency air conditioner installed for between $5,000-$7,000.
Ductless Mini-Split Systems
If you have recently added on a room to your home, you may be interested in having a ductless air conditioner installed for that room.
The Mitsubishi ductless system is a great choice that is able to both cool and heat an area of your home.
As opposed to spending $10,000 or more to have all new duct work ran and rerouted to your new addition, a new single head mini-split unit can usually be installed for between $5,500-$7,500.
If you are looking to have a multi-head ductless system installed for multiple rooms, things can get pricey and easily cross the $10,000 mark.
It's important to note that if you choose to go the route of new duct work being installed, your current air conditioner may now be undersized and may need to be replaced to properly cool your home.
Things To Remember
While it is always possible to do something yourself for cheaper, having your new air conditioner installed by a professionally licensed HVAC company in Columbus, Ohio is something you should always do. Here are a few reasons why:
Seasoned experts who have installed hundreds (if not thousands) of prior units will install your equipment.
You will receive a high quality warranty from both the manufacturer and the installing company.
If something goes wrong, all you have to do is call and chances are it will be fixed for free within the first year.
Some manufacturers will decline any warranty if the unit is not installed by a licensed HVAC company.
Last, depending on what is wrong with your current air conditioner, it may make more sense to repair instead of replace.
Frequently Asked Questions
Should I repair or replace my home air conditioning system near Columbus?
You may want to consider having your home air conditioning system replaced instead of repaired in Columbus, OH if:
Your air conditioning system is over 10 years old.
Your home's AC system breaks down frequently.
Your air conditioner no longer cools effectively.
If your home's air conditioning unit is older than 15 years and requires a repair that costs more than half of the cost to replace it, it is more cost effective to have your air conditioner replaced.
How often should a home air conditioning system be replaced?
A home air conditioning system should be replaced every 10-15 years. However, you may have to have your air conditioning replaced sooner depending on the type of air conditioning system you have and how often you have it maintained. If you do not have air conditioning maintenance on a regular basis, the system can break down and require repairs more often.
What is the average cost to replace a home air conditioner near Columbus?
The average cost to replace a home air conditioner in Columbus, OH is about $3,500-$10,000.
The overall price can fluctuate depending on:
The type of home air conditioner you want installed.
The size of your house.
The cost to remove the old air conditioner and install the new one.
The price to have your home air conditioner replaced can also fluctuate depending on if your air ducts also need to be replaced.
Looking to get an exact price for a new air conditioner? Did you know we offer FREE, no-obligation estimates? Yep! Give us a call today at 614-475-1800 or schedule online and we will be over as soon as the same day!