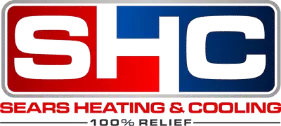 Indoor air quality is an important part of maintaining good health. When you're hiring HVAC contractors to work on your indoor heating and cooling system, you want to work with professionals who understand all of your air quality concerns.
Primary Concerns
The primary reason that it is important to learn about the effects of your indoor air quality is due to your health and the health of your family. Poor indoor air quality means that your home may have a variety of pollutants that come from cooking, dust mites, mold and other factors.
Short-term Effects of Indoor Pollutants
The short-term health effects of indoor pollution depend on the specific elements that are found in the environment. For example, mold exposure may result in flu-like symptoms, allergies and other respiratory concerns. Exposure to second-hand smoke might cause allergic reactions, asthma and the development of lung-related illnesses.
Although your respiratory system is likely to face the most challenges when it comes to your overall health, the exact short-term effects may vary based on your predisposition to sickness and the particular pollutants that are in your air.
Long-term Health Effects
The long-term health effects depend on your overall exposure to pollutants and the type of pollutants that have been in your house.
The development of asthma and allergies that worsen over time is a common concern when indoor air quality is poor. In some cases, you may also develop bronchitis and pneumonia due to the pollutants in your indoor air.
Although the specific indoor air concerns may differ, if you are exposed to secondhand smoke, asbestos, radon or formaldehyde, the risk of developing lung cancer, lung disease or other forms of cancer is higher than the risk of being in a home that is not exposed to those chemicals.
Protecting Your Family
We recognize the health risks that occur when you spend most of your day indoors, so we take measures to help keep your home safe.
When you hire HVAC contractors to work on your indoor air system, ensure that they change the filter regularly and include tests in a yearly check for dangerous chemicals that may be in your air.
Good health starts with the air that you breathe.
Even though you may not control the pollutants that are outside your home, taking proper care of your HVAC system and checking on the quality of your air regularly can help reduce your risk of developing sicknesses in the future.