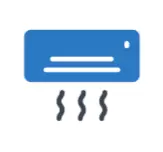 Pros and Cons of a Ductless HVAC System
Is a ductless heating and cooling system right for you and your home?
There are both pros and cons to using a ductless mini split system vs a standard heating and cooling system.
Depending on the application, a ductless heating and cooling system could be a great addition to your home and improve its overall value.
Pros of a Ductless Heating & Cooling System
1. Very Energy Efficient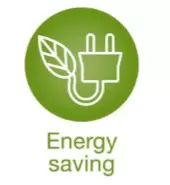 Ductless heating and cooling systems are extremely energy efficient compared to a standard HVAC system.
Energy usage for these units is measure using a SEER rating (Seasonal Energy Efficiency Ratio).
Many of these units have a variable speed motor that can be adjusted based on need.
Also, the Mitsubishi ductless system has an advanced inverter driven compressor that operates on a cruise control style setting. It ramps up only when needed then slows back down to conserve energy.
With a ductless heating and cooling system, you are generally looking at 40% increase in energy efficiency compared to a standard ac unit!
Options include more than 30 energy star certified systems.
2. Flexibility in Usage
One great benefit of a ductless system is their ability to "spot treat" certain areas of your home that are hard to heat and cool with your normal HVAC system.
If a room is located far away from your central hvac system, the room may become hot in the summer and cold in the winter due to reduced air flow to that area of the home.
Without the hassle of duct work needing to be ran or air returns installed, these systems can be installed in almost any room you can imagine with room-by-room temperature control now at your fingertips.
Popular areas in a home for a ductless unit include:
Finished basements
Attics
Rooms located over garages
Sun rooms
Options for ductless systems include single rooms, multiple rooms, or even your entire home. Adding a ductless system is also a great way to increase your home's value.
3. Better Air Quality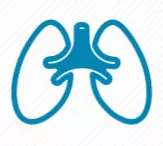 Unless you have a HEPA filter or an advance air cleaning system installed on your central heating and cooling system, the air from your ductless unit will generally be cleaner.
A large factor contributing to this is the absence of duct work.
Over time, ducts become lined with dust and other debris that slip past your furnace filter.
No matter how many times you change your furnace filter, if your air ducts are dirty, the air you breathe will be dirty as well.
By not having to worry about dirty duct work, a ductless system can provide cleaner air on a consistent basis.
The Mitsubishi ductless system also uses a sophisticated multi-part filtration system to reduce contaminates such as allergens, viruses and bacteria from the air.
With regular cleaning of your ductless system, the filters can last up to 10 years!
4. Quieter Operation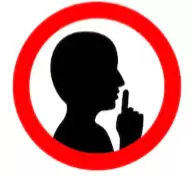 Compared to a standard central air system, a ductless heating and cooling system is generally much quieter during operation. Unless you are standing right next to the unit, you generally won't even hear it operating.
As the ductless unit needs to only cool and heat one room, it does not have a loud blower motor that needs to force large amounts of air into your home.
During operation, you can generally expect noise to not exceed 19 dB at the indoor unit. Compare this to the average dB level of 40 at your local library.
5. Can Both Heat and Cool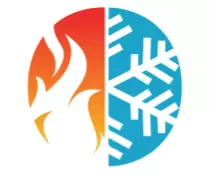 One of the greatest benefits of a ductless system vs a standard air conditioner is it's ability to both heat and cool making it a year round system.
Many systems offer an upgraded "hyper heat" technology that allows the unit to continue to heat even when temperatures outdoors reach -13 degrees Fahrenheit.
Cons of a Ductless Heating & Cooling System
1. Not Always Practical to Heat & Cool an Entire Home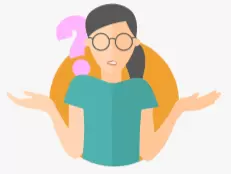 This seems like the most obvious downside to a ductless system.
Although it is definitely possible to install multiple indoor "heads" that attach to the outdoor condensing unit to treat your entire home, the cost to do this can be very high compared to just installing a standard heating and cooling system.
Ductless units, from a practical standpoint, were generally designed to treat one area or room in your home instead of the entire structure.
2. Not as Many Accessories Available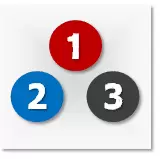 With a standard heating and cooling system, there are countless HVAC accessories that can be added to upgrade the system.
Items such as HEPA filters, air cleaners and even Ultra Violet lights can be added to further enhance the quality of the air that you breathe in your home.
3. Can Be Expensive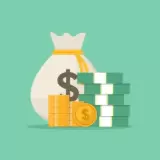 Compared to a standard hvac system, ducless systems can be expensive depending on how many indoor heads you are having installed.
A standard cost for a one head ductless system is $4,500-6,500 but it can be much higher if you are installing multiple heads to treat several rooms.
To compare, a standard HVAC system is generally in the $5,000-8,000 range and provides air for your entire home.
4. Unit Can Be Noticeable In Room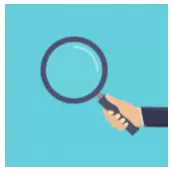 If you are someone who is all about the aesthetics of your home, you may not like the idea of a ductless unit hanging on your wall.
It should be noted that manufacturers have come up with some unique designs to help hide the units in your room.
Ceiling mounted and even wall mounts that double as a slide-out picture frame are available if you so desire.
The cost of these options is more expensive however.
Interested In a Ductless System?
Are you interested in having a ductless heating and cooling system installed in your home? The quote is free! Call us at 614-475-1800 or schedule an appointment online here!