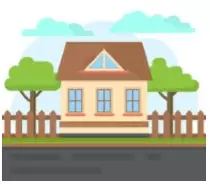 How To Raise the Value Of Your Home
Improving the value of your house is something that should always be on your mind if you are planning to sell someday. Here are some of the most popular ways to improve your home today along with the estimated costs to do so.
Heating & Cooling System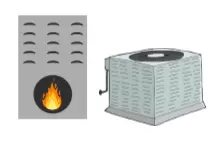 Believe it or not, your HVAC system can increase the overall value of your home.
Some homes today do not even have an air conditioner installed and just utilize a furnace for the winter but if your home is located in an area that get summer weather, many potential buyers will want the comfort that an air conditioner provides.
When buying a home, many people do not want the extra stress (or expense!) that comes with having to have a new air conditioner installed.
Having an old, outdated heating and cooling system can be a deterrent to some buyers and lower the overall selling price of your home.
Also, the energy efficiency and potential tax credits that come with having a new furnace and air conditioner installed can help make up for its cost.
By replacing your old 10 SEER air conditioner with a new 16 SEER unit, you could see up to a 38% savings on your annual utility bills!
If your current heating and cooling system is older than 15 years or has had several repairs completed recently, it may be cost effective to consider replacement if you are considering putting your home on the market. Chances are that you will be able to recoup the cost when it's time to sell.
A new heating and air system can generally run anywhere from $5,000-12,000 depending on sizing and efficiency.
If you have a higher end air conditioner installed, you may want to look into ways of protecting your equipment.
Hot Water Heater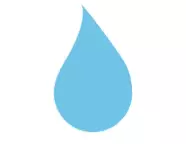 Going along with your heating and cooling system, it's important to consider the age and condition of your hot water tank as well.
The lifespan of hot water tanks are generally around 10-12 years depending on the quality of the water it holds as well as how well the tank has been maintained.
The average cost to replace a standard 40 gallon gas hot water tank is right around $1,400.
Front Door and Garage Door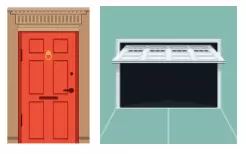 Replacing old entry doors or a garage door can do a lot for overall curb appeal.
The front of your home is the first thing that people will see when visiting and first impressions are everything.
The overall cost of both garage doors and front doors can vary quite a bit.
Most people report spending $1,000-1,400 to have a new garage door installed but this price can increase dramatically if you are looking for a designer wooden door which can see prices of over $5,800.
Front doors are on average $1,500-2,500 installed with the high quality designer wood doors reaching to $5,000 or more depending on size.
A new front or garage door is a great way to boost your home value.
Windows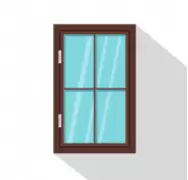 Windows are important when it comes to both curb appeal as well as overall energy usage. Old leaky windows can increase a homes utility bills in a living space by as much as 20% per year according to the US Energy Department.
Also, when considering window replacement, it may be worth looking at triple pane vs double pane.
Triple pane windows can be up to 20% more efficient than double pane and up to 50% compared to single pane.
There are a myriad of different windows to choose from and they all vary in price.
The average cost to have a window replaced is between $175-1,200 per window.
If you are on a budget, vinyl windows are cheaper than wooden ones.
Kitchen and Bathroom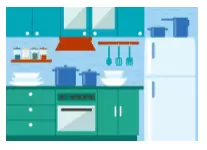 Kitchen remodels are one of the most popular home upgrades among home owners.
The returns on investment you can receive for a proper kitchen remodel can make it all worth the while.
When it comes to kitchen remodels, the most popular things to upgrade include:
Stainless steel appliances
Cabinets
Counter tops
Sink
Lighting
Of these items, counter tops, cabinets and appliances will yield the highest return value (and upfront cost).
If your home is large enough, you may even consider adding a ductless heating and cooling unit to your kitchen to increase comfort.
Popular bathroom renovations include:
Bathtub/Shower
Toilets
Sinks
Counter tops
Lighting
If you are limited on upgrading one area of your home, the kitchen would be the most popular and desirable place to start.
An average kitchen remodel price will cost around $35,000.
Landscaping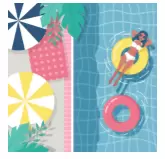 Last but not least, landscaping can dramatically increase overall curb appeal and help the resale value of your home. Popular landscaping improvements can include:
Decks
Patios
Pools
Flower Beds
Trees
Mulch
Of these options, the simplest and most affordable options include adding some fresh mulch and updating your flower beds. These items can usually be completed for $100-200 depending on how involved you want to get.
If you have it in your budget, consider adding a deck or patio. These areas ultimately increase the overall living space of the home by including the outdoors as well.
Pricing on decks and patios is variable but average costs are in the $3,000-10,000 range.