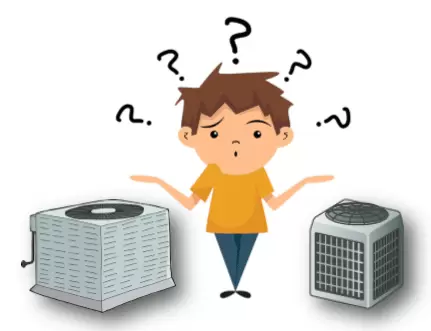 What Questions Should I Ask During An HVAC Estimate?
If you've never gone through the process of receiving an HVAC estimate, it can be daunting. We are here to help you out with some important questions you should be asking!
While you should technically be asking as many questions as you can when receiving an HVAC estimate for a furnace or ac replacement, here are a few that we believe are the most important and should always be asked.
Is The Estimate Free?
Before you even have someone out to give you an HVAC estimate, you should ask whether or not the estimate is free.
Generally speaking, most companies will come out and provide you with an estimate at no charge, but there are a few companies here and there that will charge you a small fee for their time.
Here at Sears Heating & Cooling, our estimates for new equipment are ALWAYS free of charge.
Do You Offer Financing?
It's well known that new HVAC equipment is not the cheapest thing in the world, but at the same time it makes sense as it is a large factor in your home and the overall comfort level of it.
If you are not in a position to pay up front for a new furnace or air conditioner, it is always important to ask if the company offers any financing options.
Most HVAC companies that offer financing do so through a third-party bank.
Here at Sears, we offer third-party HVAC financing through Wells Fargo Bank, N.A.
There are several different financing options available with approve credit that provide you home comfort now while paying over time.
Do I Qualify For Any Rebates Or Tax Credits?
If you go with a high-efficiency system (sometimes a standard one as well) you may qualify for a tax credit or other rebate, so be sure to bring this point up.
This year (2019) AEP is offering a $150 rebate for 16-SEER high-efficiency air conditioners.
Columbia Gas is also offering a $300 rebate for gas furnaces that are 96% efficient or higher.
Be sure to take advantage of these rebates if you choose to go the high efficient route. Not to mention, high-efficient HVAC equipment will essentially pay for itself over time with the reduction in your monthly energy bills!
What Size HVAC System Do I Need?
If you thought that all air conditioners were the same size, think again.
If you end up getting an air conditioner that is undersized for your home, it will not cool it properly (or barely at all) and the air conditioner will also run continuously ramping up your electric bill.
It is also very important to consider HVAC system size if you have recently added on an addition to your home as the additional space will need to be considered.
New air conditioners are measured in capacity by tons (2-ton, 3-ton ect). Most standard size homes will fall in the 2-3.5-ton range, but bigger homes can easily reach the 5-ton range.
Obviously, the more tons the air conditioner is, the more expensive it will be.
Ask the HVAC company that comes out if they will be performing some type of load calculation to verify what size HVAC system you will need.
Can the Current Ductwork Be Used?
Be sure to ask the estimator if your current ductwork can be salvaged and used or if it needs to be replaced.
Sometimes if the system needs resized, the ductwork will need resized as well to properly handle the air flow change.
Ductwork should also be checked for any leaks or cracks prior to installation and either replaced or repaired accordingly.
What Efficiency Unit Should I Purchase?
Here's the magic question, and one of the most important you will need to consider during the HVAC estimate.
The more efficient the unit, the higher the cost, but there are some items that need to be considered other than cost.
If you are currently experiencing high electric bills, and want to cut your operating costs significantly, the high-efficient route would be the best route to take.
Although the upfront cost will be a bit more, the unit will pay for itself over time with the lower monthly utility bills you will receive.
When it comes to an air conditioning unit, efficiency is measured in SEER (Seasonal Energy Efficiency Rating). New air conditioners start at 13 seer and go up from there.
High efficient air conditioners generally start at 16 SEER and can go all the way up past 20 seer if you're really looking to save energy.
It's worth considering a heat pump vs an air conditioner as well if you are really looking to save money.
Furnace efficiency is measured in AFUE (Annual Fuel Utilization Efficiency). Furnaces that are available for purchase today start at 80% AFUE and go all the way up to 98%.
If you are looking to get a high-efficient furnace, they will start at the 95% mark.
Adding a high efficiency heating and cooling system to your home is a great way to raise its value.
 What Types Of Filters Do You Offer?
Your furnace filter does more than keep the air clean in your home, it also protects your HVAC equipment and keeps it running smoothly.
Although most new furnaces come with a standard 1-inch filter that needs to be changed every 30 days, there are other filter options available.
If you are looking to increase the quality of your indoor air, you may consider an electronic air cleaner.
This type of filter uses electro-static technology and helps trap dirt more efficiently than a standard filter.
There are also a wide range of media filters available, even HEPA rated, that can catch particles down to .03 microns (that's smaller than a human hair).
Keep in mind however that these type of filters restrict some air flow and you might need to get a larger more powerful system to keep the air flow where it needs to be.
What Is The Warranty?
This is another big question that should be covered. Most new HVAC equipment comes with a strong warranty through the manufacturer.
Bryant offers a 10 year parts warranty on their equipment that covers you if a part should fail due to a manufacturer error.
This however does not mean that you can just let you HVAC equipment go for 10 years without being professionally maintained.
It is important to know that most HVAC manufacturers require annual maintenance by a licensed HVAC company.
If something on your system were to fail and you were not able to provide proof of this maintenance, they would most likely deny any equipment claim you would make.
How Will You Maintain My Equipment?
Going along with the warranty question, you should have your HVAC system professionally maintained on an annual basis.
Be sure to ask if the company offers any type of annual maintenance plan to keep your unit in top shape and compliant with your manufacturers warranty.
Most plans cover maintenance for both your furnace and air conditioner on a yearly basis and may offer some other cool incentives as well.
How Long Will the Installation Take?
Most residential heating and cooling systems can be installed in as little as one day.
Variables to this rule include the location of the installation, weather and equipment being installed.
References and Overall Reputation
One of the most important things to consider when having a new heating and air conditioning system installed is the reputation of the company installing it for you
Be sure to do your research and get several references from previous people who have worked with the company previously.
Also, online reviews such as Google reviews are a good way to verify a company's reputation as well.
Need A Free HVAC Estimate?
Are you in need of a free estimate for new HVAC equipment? We would be glad to help you. Give us call today at 614-475-1800 and we can send someone out as soon as the same day!