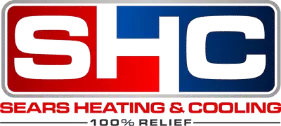 When it comes to running a well-oiled machine, scheduled heating and cooling maintenance is required to prevent unpredictable breakdowns or costly replacements.
We understand the process of educating homeowners on the facets of maintaining their AC and furnace units for long-time use.
Inspecting these units will save time, frustration and money.
When approaching the review of heating and cooling systems, it is best to start with a basic checklist.
This approach helps to catch any issues, and more importantly, provides a thorough review.
Additionally, deciding when to inspect is important. For systems that process heating and cooling, we suggest checking every spring and every fall.
If you have a unit that processes cooling (AC) only, it is best to check it once a year before the cool air approaches, depending on your climate. For heating systems, opt to check it once a year before the hot season rolls in.
For filters, it is best to review functions monthly. Pollutants, allergens and more can seep into your home, clogging breathing space.
It may be worth talking to us when it comes to determining what filter works best for your home.
We always suggest calling in a professional when it comes to reviewing the checklist. The basics of the checklist cover the following:
Thermostat settings are an essential point to verify the best affordable, yet comfortable setting is selected.
Clean all debris from the area, or beneath the units.
Lubricate all moving parts.
Check filters and replace as needed.
Check the condensate drain when in cooling mode. A plugged drain can lead to nightmares such as water damage within the home or rising humidity levels.
Review and clean any coils and cabinets to avoid debris from building (this is especially important for outdoor units).
Check for any leaks within gas based furnaces.
Review ductwork to find potential leaks.
Check for all gas connections to make sure no cracks exists, leading to dangerous consequences.
We understand the variance of units – indoors, outdoors, hybrid units or individual units; this understanding allows us to expertly review your unit.
The checklist can be daunting, but it is necessary to maintain the longevity of the units.
Always be aware of any strange noises, unnatural odors or if your home is becoming too humid or seemingly stuffy (hard to breathe).
Contact us at Sears Heating and Cooling for assistance with your systems.