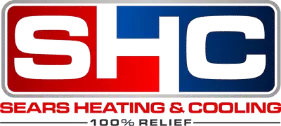 When furnace maintenance gets put on the back burner, last minute panic can set in when cold temperatures arrive and the heat is not available.
When it is dealt with ahead of time, not only will it save you some irritation, but it can also save you some money, as proper maintenance can drastically improve the efficiency of your unit.
The precise routine that will be best for your specific type of furnace will depend upon your particular manufacture's guide.
However there are some general maintenance tips that can help you and your family stay comfortable and warm during the winter months.
The best time to address your furnace maintenance issues is during the off-heating months, such as spring or summer.
Dealing with these issues when you do not need your furnace will save your money.
Professional Inspection
You should have your furnace professionally inspected once every year.
Having a professional check out your heating, ventilation and air conditioning (HVAC) system is the most reliable way to ensure that your system is working perfectly by winter.
A heating professional will check all aspects of the system and then advise you on how to address any issues that may present themselves.
It is important to have your system check done by a professional, as there are potential issues that could result in a house fire if not addressed correctly.
Replacing Filters
Filters are an important element of your system.
You should replace the filters on your furnace every two or three months and should also periodically check them in between changes.
Keeping your filters free of dust and debris will not only improve the efficiency of your system and save you money, but it will also help to improve the indoor air quality of your home.
Poor air quality can contribute to many health issues, such as asthma and allergies.
If your heating system is also part of your cooling system, then your filters will also need to be changed during the months when your system is used for cooling.
Debris
When checking your system for debris, there are several different places you should keep in mind.
If your system has a chimney, this is an important first place to look for collected leaves, twigs or even trapped animals.
If your furnace uses burners, this is an especially important element to check for debris, as collected debris near the burners can become a fire hazard.