Rated 4.9 out of 295 reviews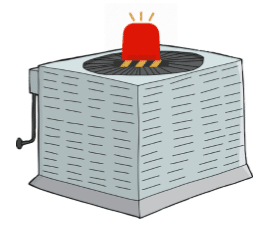 Offering Emergency HVAC Repair Since 1950!
Available Every Day, All The Time
Unfortunately, HVAC breakdowns don't limit their times to business hours. We understand that you may be in need of emergency HVAC repair after-hours or on the weekends and we are here to provide you 100% Relief.
Whether a strong storm recently killed your air conditioner or a little critter decided to snack on your furnace wires, we are here 24/7 to help get you back up and running.
We specialize in furnace repair, AC repair, and heat pump repair in Columbus, Ohio.
Prevent HVAC Breakdowns
Proper HVAC maintenance can prevent costly breakdowns. Be sure to change your filters regularly and have annual maintenance completed by a professionally licensed HVAC company. If you are experiencing any of the following signs, turn off your system and call a professional:
Ice build up on outside condensor
Water leaking on furnace from evaporator coil
Loud or strange noises coming from furnace or air conditioner
Need Some Help?
Are you in need of an emergency HVAC repair? We've got you covered! Give us a call today (or tonight!) at 614-475-1800 and we will get your HVAC system back up and running in no time.

End Of Summer Home Checklist » « Bryant Air Conditioner Service | Columbus, Ohio