Rated 4.9 out of 295 reviews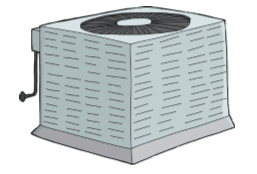 What Is the Best Month to Buy a New Air Conditioner?
The HVAC Off Season
The best time by far to purchase is a new air conditioner in Columbus, Ohio is during the "off season" which includes both early Spring and Fall. Winter and summer are the busiest months for HVAC.
A lot of people assume that the best time to buy is during the winter when demand is the lowest, but this is not the case when it comes to getting the best deal.
During the winter months in Columbus, HVAC companies are just as busy as the warmer months fixing and replacing furnaces instead of air conditioners.
You are most likely to get the best deal when during an HVAC contractor's slow time when they need the business to keep the schedule full.
I can tell you from over 7 years of working as an HVAC professional that February and March are absolutely the slowest months for the heating and cooling business in Columbus, Ohio.
During this time of the year most furnace repairs have already been dealt with and it's just a waiting game until people start turning on their air conditioner's for the first time.
You will likely find heating and cooling companies offer discounts during these months, even offering great deals for installing an AC and a furnace together.
Avoid the Scams
One popular deal that seems to be offered by HVAC companies is "buy an air conditioner and get a free furnace!". Don't buy into this game. You'll save money but not get what you think you're getting.

All the company is doing is overcharging you for the air conditioner to cover the cost of giving you the furnace as well.

Not to mention the furnace you will get will be a bottom-of-the barrel model as well.

The cost of a typical standard efficiency air conditioner will usually be anywhere from $3,500-4,500 depending on the size.

How Much Is a New AC in 2022? » « My Gas Fireplace Won't Ignite