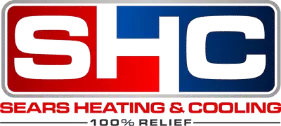 If you are the type of person who doesn't look under their car hood unless there is a pair of human legs sticking out from under there, you might not adequately appreciate that regular upkeep is the key to keeping your vehicle operating flawlessly.
Similarly, in all mechanical devices, ongoing maintenance is essential to a finely operating machine.
If your home's air conditioning is blowing out warm air, the chances are pretty good that you need to perform some critical maintenance on your unit to ensure that you stay cool as temperatures continue to rise this summer.
Check the Basics First: Settings and Filters
Prior to calling out a service technician to take a look at your unit, you should take the time to check out some basic factors like your unit's temperature settings and filter system.
Determine whether or not the air conditioner is switched on to the correct cooling setting, and make any required adjustments to the unit.
Ensure that any needed batteries are replaced, and the setting is switched on to the correct position.
Another area that causes home owners problems with their coolant may be from a dirty or clogged filter.
A soiled or damaged air filter will block the flow of cold air through the machine, and if left unchanged can cause damage to the coils inside the unit.
This is a very common problem, and one that is easily fixed with a simple maintenance schedule, which details swapping out dirty filters for clean ones every thirty to sixty days.
Annual Professional Servicing
Calling out a service technician is a great way to ensure that your air conditioning unit will operate at optimal efficiency when the temperature is hitting its peak on the thermostat.
Regular scheduled maintenance of your unit, by a skilled air conditioner technician, can give you the peace of mind that your unit will work flawlessly when you need it most.
Knowing what to look for, trained technicians can spot small problems before they become big problems with your cooling system.
Oftentimes, air conditioning units will blow out warm or hot air owing to a depletion of refrigerant.
Signs that you may be having issues in this regard include, in addition to the aforementioned blowing warm air, frozen lines running to or from the unit and pooled water around the unit.
Should any of these signs be present, you will need to call a licensed and certified air conditioner technician to add the needed refrigerant.