Rated 4.9 out of 295 reviews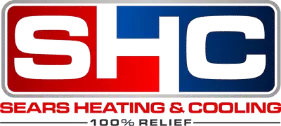 During the hot summer months there is nothing more frustrating than a broken air conditioner.
There are several reasons why the air conditioning unit may not be working like it should.
In some situations the problem is a quick fix, but there are times when you need to have repairs done by a professional heating and cooling repair company.
The following signs will alert you when it is time to contact professional HVAC contractors.
Funny Noises
Most people become accustomed to the background noise made by the air conditioner, but when the sound changes, it becomes quite noticeable.
Unusual sounds may include a squealing sound, which often indicates a problem with the fan belt.
If you hear rattling noises, it may be the indication of a loose part, so you should turn the unit off and contact a heating and cooling repair company as soon as possible.
Change in the Air
The air conditioner is supposed to blow cool air in every room, so if you are noticing warm spots it may mean the evaporator coils are frozen.
In some situations you can thaw out the system and get it working again.
However, if you have thawed it out and are still having problems, it is recommended that you call a professional, as the system may need to be taken apart and cleaned out.
Strange Odors
There typically should not be any type of odor present when you turn the air conditioner on or during the time it is running.

If you notice any type of odor, it could a number of different problems, such as the duct work needing cleaning or there is a problem with the overflow drain, and mold or mildew may be growing in the unit.

If you smell an odor, do not attempt to repair the unit yourself; instead, contact professional HVAC contractors, especially if there may be mold growth, which can be harmful to your health.

If you notice the air is not getting cool at all, it could mean a couple of things.

One possibility is that the air filter needs to be changed, which you can do on your own by simply following the manufacturer's instructions.

The other problem may be that the unit is low on refrigerant.

If this is the case, you should contact a heating and cooling company as soon as possible.

There are specific rules and regulations regarding the use of R-22, so you should not attempt to dispose of old R-22 or replace it on your own.

Top 3 HVAC Steps You Can do at Home » « Top 6 Questions to Ask an HVAC Contractor