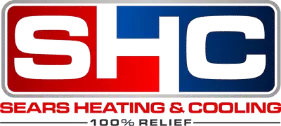 Something that many people forget is that air conditioning is just as important as a furnace. Would you ignore your furnace? Would you not make sure it was running safely and correctly? Heating, ventilation and air conditioning professionals, who specialize in HVAC repair and maintenance, will tell you that annual service to your AC unit is a good way to not only keep it energy-efficient and in working order but also to ensure its safety.
Why Should I Have My AC Unit Checked?
Just like a furnace, an air conditioning unit is used to control the temperature inside of your home. Your air conditioning is what you blast in the summer to cool down from the nasty heat outside. But did you know that your AC is actually extremely important to your health and safety? According to the Occupational Safety and Health Administration, the United States has a large number of heat-related deaths and illnesses during the summer months. These occur mostly in areas that see a lot of sun and high heat, including California, Texas, Kentucky and other Southern and Midwestern states. According to the Centers for Disease Control and Prevention, the most common weather-related deaths and illness are because of the heat — not from the cold, as some may believe. Common heat-related illnesses are heat stroke, heat cramps and heat exhaustion. Each of these can lead to a quick death if not treated properly.
Keeping your air conditioning in working order is one of the best ways to prevent these types of illnesses and deaths. Why? Air conditioning is one way to keep your home cool even in direct sunlight. It provides relief to you and others in your home from heat, humidity and harsh sunlight. Because of this, people in homes without AC or without properly working AC can be at a higher risk for many severe heat-caused illnesses, which can lead to death.
Can't I Just Do It Myself?
It is understandable that many families struggle financially and might think about skipping professional HVAC repairs, maintenance and other services. However, fixing your air conditioning is not something you can do on your own. A professional will have the tools to tell you if there is anything wrong and can offer you an accurate fix. Professionals also have the proper tools to fix issues immediately or have the connections to get the acceptable parts and tools. Using a trained technician can actually save you money. Someone who is trained to work with AC and furnaces is more likely to catch small problems that you could not find yourself. These small problems are often more affordable to fix than the big issues they become later on, when you can detect them yourself.
Why Should I Choose Sears Heating and Cooling?
Sears Heating and Cooling has been in business for more than 60 years and has a team of well-trained technicians specializing in repairs, maintenance and installation. Contact Sears Heating and Cooling today for professional and friendly service.