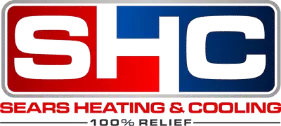 Winter is a chilly season, and our first instinct is to turn up the heat to keep warm. However, there are several tricks to get around turning up the thermostat and keeping your heating bill down during winter.
1. Get a Good Quality Furnace
One way to avoid a large bill is to get a furnace that works properly and efficiently. You will need to get to the base of the problem in order to save money in the long run, and the efficiency of the furnace should help lower cost during the winter. Having a good furnace from heating contractors will also prevent unexpected future costs with furnace problems, and you do not want a broken furnace during the wintertime.
2. Turn Down the Thermostat
Another way to cut down on winter heating costs is to turn down the thermostat when you are not at home. Whether you are at work, vacation, or out with friends, it is advised to turn the thermostat down to around sixty degrees. This may not do much for your bill for a few days, but do it often enough during the winter season, and the heating costs will go down.
3. Bundle Up
If you are already warm under blankets and robes, it will not be necessary to have to turn up the heat. You can also set up a warm fire if you have a fireplace in your home. Invest in heating blankets or warm winter socks, because anything that will keep you warm during the winter will also keep you warm at others times of the year.
4. Keep Windows Covered at Night
Not many people know that the cold can seep into your house through your windows during the night. If you cover the windows up with curtains, it will be harder for the cold to get into your house. During the day, heat from the sun can filter through your house, keeping you warmer and lowering the desire to increase the thermostat.