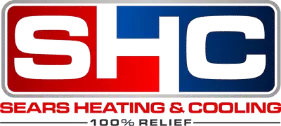 When an HVAC company talks about "indoor air quality" many people think they are primarily talking about keeping homes at a certain temperature.
This is not what we mean at all. Indoor air quality is an important, complicated factor in your home and in the lives of your family members.
Indoor air quality is a term used to describe whether or not the air in your home is filled with pollutants, chemicals, allergens, or other harmful substances.
For many years people did not realize substances like these could cause serious health problems when they are present in our environments.
Toward the end of the Industrial Revolution it became apparent that what we put into the air might be affecting how well our respiratory systems function.
As outdoor air quality worsened so did indoor air quality for many homes. This was because outdoor pollutants were seeping into homes, contributing to illnesses such as asthma and lung disease.
When air conditioning became available for many families, it became apparent you could not only alter indoor temperatures in your home, but you could also improve the actual quality of the air.
Air conditioning systems use a filtration system to keep air moving in and out. This filtration system also helps to remove dust, allergens, and other contaminants from the air.
Ventilation or lack of ventilation in a home contributes greatly to overall indoor air quality.
When your HVAC system is installed, trained technicians will establish sufficient ventilation throughout your home to ensure you have a sufficient amount of air flowing to establish good air quality.
It is also important to make sure you and your family are not being exposed to any hazardous building materials such as asbestos.
Asbestos was a popular building material decades ago, and those owning older buildings should have the premises checked for traces of asbestos.
You can also safeguard your family by investing in carbon monoxide gas detectors.
These devices will alert your family to any build-up of carbon monoxide gas, which can be fatal when inhaled in large amounts.
If you are concerned about indoor air quality in your home, you can call Sears Heating and Cooling to help.
Our professional, trained HVAC contractors can evaluate your home or business and help you understand how to improve your indoor air quality.