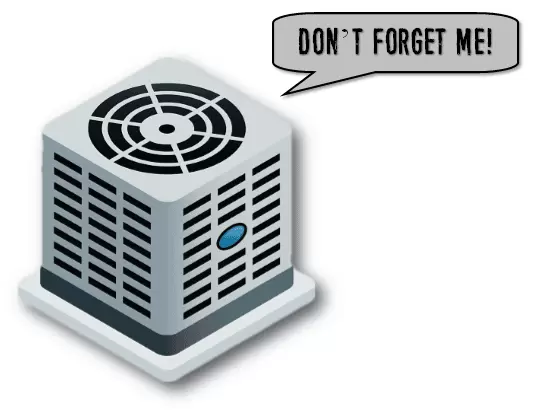 Should I Replace My AC and Furnace at the Same Time?
There are some great benefits to replacing both your old AC and furnace at the same time. Check it out!
Did you know that the overall comfort of your home depends on your air conditioner and furnace working together year round?
When the time comes to replace either your furnace or air conditioner, you should consider replacing both pieces of equipment together if they are older as you can actually save you both energy and money in the long term.
Improved Energy Efficiency
Compared to older furnace and air conditioners, today's units are almost twice as efficient when it comes to energy.
In the past, many air conditioners that were installed were just a measly 10 SEER (an energy efficiency rating for an air conditioner).
Today's AC's and heat pumps can go up to over 19 SEER!
The higher the SEER of the unit, the less overall energy it uses to run, which means more money back in your wallet come electric bill time.
Today's furnaces have efficiency ratings that go all the way up to 98%, meaning 98% of the gas that comes into the unit is used to produce heat.
Who wants to pay for gas they aren't even getting a benefit out of?
Mixing Technology Can Be Risky
Combining two different units can also cause a reduction in the overall efficiency of your system.
If you put in a new high efficient AC, but your furnace is still struggling, this will prevent the air conditioner from achieving its full, energy-saving potential.
You paid for a high efficient AC, so don't let an old furnace drag it down!
How is this possible? Well, for starters the motor and fan that blows the cold air through your home from your air conditioner is located in your furnace.
Also, the evaporator coil for your AC sits on top of your furnace to cool the air.
Save Money In The Long Run
Matched systems are built and designed to work together.
While it will cost more up front to replace your furnace and air conditioner together, you will essentially start getting that money back each month in energy savings.
Who doesn't want a free furnace and air conditioner?
You'll also save money on any repairs because both pieces of equipment will be under warranty together, so if something happens to one because of the other, you're covered!
It's not worth the money to just "kick the can down the road" with a unit that is on its way out.
For reference, here are 7 signs it may be time to replace your old air conditioner.
What Furnace or Air Conditioner Should I Buy?
Buying a new furnace or air conditioner can be confusing if you have never been through the process.
We have put together a handy section on our website to help answer some questions. Check out out our HVAC Buying Guide to learn more!
Have an old air conditioner or furnace that is on its way out? Give us a call today at 614-475-1800 or schedule a free, no-obligation estimate online here!