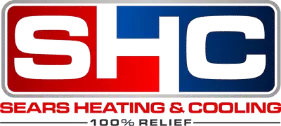 When people use them correctly, programmable thermostats quickly pay for themselves. They cut air conditioning expenses by about one to three percent, according to the Consumer Energy Center. This equipment also saves time; residents don't have to waste it by adjusting the thermostat every day and reminding each other to do so.
Programmable thermostats can be configured to set cooling equipment at optimal temperatures during each portion of the day. This process varies from one model to the next; thermostats usually come with instruction booklets that supply detailed directions. Most HVAC equipment manufacturers post their instructions online.
Ideal Temperatures
After learning how to set a thermostat, it's time to decide how cool it should make the building at different times of day. We urge homeowners to turn off their A/C or program it to a temperature above 84 degrees when they're away. Energy in Your Life recommends setting it at 78 degrees during times that people remain indoors.
It is reasonable to set a somewhat higher temperature if the home contains multiple fans or the thermostat is close to a consistent source of heat. For example, a refrigerator may cause it to detect a deceptively high temperature. It's best to avoid installing thermostats near appliances.
Efficient Scheduling
Start by programming the thermostat to increase its target temperature during times when everyone in the household is at work or school. Consider letting it turn up the temperature 30 minutes before people normally leave; enough residual cool air will remain.
Program somewhat higher settings for overnight hours when everyone is asleep. The same goes for days when family members normally spend a lot of time outdoors or away from home, such as Sunday. It's always possible to override the programming if people decide to stay indoors.
Some buildings have two or more cooling zones with separate programmable thermostats. These systems give homeowners the option to gain additional savings by optimizing the temperatures in different rooms or levels. For instance, a thermostat could be programmed to only cool sleeping areas during the evening hours.
Hold Functions
Most programmable air conditioning thermostats provide two different ways to override their programs. A temporary hold only maintains the new setting until the next programming phase, such as at night or commuting time. On the other hand, a vacation or permanent hold will preserve the desired temperature until someone cancels it.
It makes sense to use a temporary hold for a relatively brief change in plans. For example, someone might fall ill and decide to stay home instead of working or going to school. A vacation hold works best for turning down the A/C temperature when everyone remains away from home for at least two days.
To benefit from the savings and convenience that a programmable thermostat delivers, turn to Sears Heating and Cooling. We have over six years of experience in installing thermostats, maintaining air conditioning systems, and performing HVAC repair.
To learn more, please dial 614-475-1800 today.