Rated 4.9 out of 295 reviews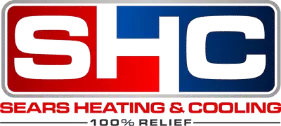 So, you decide it's finally time to replace that old furnace that has been giving you and your wallet nothing but problems. But, with so many options to choose from, what new furnace should you even choose? Read on to learn more.
Energy Savings
If saving money in the long run is on the top of your list, then choosing a high efficient furnace such as the Bryant 987M is something to highly consider. Although a high efficiency furnace will cost more up front, it will virtually pay for itself over time through reduced gas and electric bills. The Bryant 926T is a 96% efficient gas furnace, meaning that 96% of the gas that comes into the furnace is burned off and used to create heat. By switching to a high efficiency gas furnace, you can literally save hundreds of dollars per year on utilities. Higher efficiency gas furnaces will usually range from $3-4,000+ installed.
Budget Friendly Options
If you're tight on money, you may not be able to afford to go the high efficiency route. That's ok! There are still plenty of good lower efficiency furnaces to choose from, you just won't benefit from the utility savings of the higher efficiency gas furnaces. The Comfortmaker N4A3 is a great lower efficiency gas furnace. This furnace is an 80% efficiency furnace, meaning 80% of the gas that comes into the furnace is burned off and used to create heat. Lower efficiency gas furnaces will usually run you $2,000+ installed.

With so many different choices to consider when choosing a new gas furnace, you may need some guidance. Sears Heating & Cooling is here to help you every step of the way! Give us a call at 614-475-1800 to schedule a FREE estimate on a new gas furnace today!

Cut Energy Costs » « Energy Saving Tips