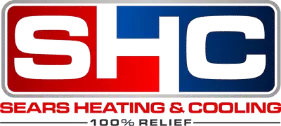 A little prevention goes a long way. This is especially true when it comes to large home investments like your air conditioning system.
The air conditioning system is often overlooked once it has been installed and never thought about again until something goes wrong.
Follow these few tips recommended by HVAC contractors so that you can prevent those things from going wrong in the first place.
Clean Up
Keep your unit outside clean of debris such as leaves, twigs or any other material that might collect on it.
A dirty unit not only hinders the performance of your system but can also be a safety hazard as collected debris can increase the chance of fire.
After turning off your electricity you should also rinse out your compressor with a garden hose.
Change Your Filters
This is the easiest maintenance chore, yet this is the one most overlooked. Changing out your filters will improve the air flow in your system, not only keeping it working longer, but also saving you a lot on power bills.
When the air can't flow, your entire system will work harder trying to keep your home comfortable, and that translates into higher bills. Your filters should be changed once a month.
Take a Look Around
You should check fan belt tensions every so often to ensure that all is in proper order.
Checking the hoses for leaks or cracks is also a great way to head off a major problem before your entire system is affected.
It is also not a bad idea to lubricate the fan or motor bearings of older systems to help things along.
In addition to your own personal maintenance on your system, you should consider getting yearly tune ups.
Hiring qualified HVAC contractors to do a complete evaluation and tune up of your air conditioning system periodically will save you significant money over the life of your air conditioning system.