Rated 4.9 out of 295 reviews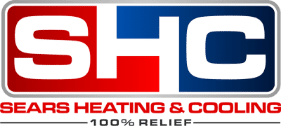 Trust, respect and integrity are not the kind of words customers use loosely.
These are the characteristics customers expect to find in the heating and cooling company they choose.
Sears was founded on the principles of high quality, excellence and standards.
These principles still apply today.
Our commitment to strong customer relationship and great services are ongoing standards.
Why are Quality and Trust so important in an HVAC Company?
Many customers have been scammed by HVAC companies they believed they could trust.
When customers have experienced this breach of trust, it is difficult for them to trust other companies.
Sears Heating and Cooling has been providing quality heating and cooling for more than half a century.
We have been providing services in millions of homes and businesses in Columbus, Ohio, and the surrounding areas.
Our technicians are licensed, experienced and trained in cooling and heating repair, maintenance, installation and replacement.
If a unit is broken and needs fixing, we can fix it or replace it.
Our technicians attend classes so they can keep up with the latest improvements in installation and repairs.
What is the difference between us and the other guys? | Quality HVAC Company
We care about our customers and the level of service they receive.

Communication is the best policy in any given situation. Heating and cooling units uses more energy than most household appliances.

Therefore, it is important for heating and cooling units to get a professional tune up on a regular basis.

At Sears Heating and Cooling we put safety first.

We provide our customers with a test, which can detect carbon monoxide.

We offer priority service, 24 hour emergency response and diagnostic testing.

Unlike the other guys, we charge less but maintain excellent standards of work.

We offer regular maintenance inspections, tune ups, air conditioning and heating checks, and professional cleanings.

Clean units run better, and the possibility of clogged vents and furnaces are nearly non-existent.

The biggest difference between us and the other guys is our unwavering standard of quality, commitment, peace of mind and great customer service.

Buying a New Water Heater? » « 7 Tips for Furnace Safety