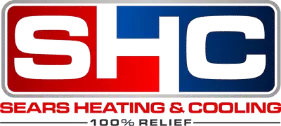 Every year, the ACCA (Air Conditioning Contractors of America) chapters and members around the country fan out to service or replace furnaces in the homes of the elderly, disabled, or low-income.
On Saturday, September 29, 2012 ACCA members will join together and provide a FREE heating system cleaning and carbon monoxide check to approximately 200 homes in Columbus.
The "Heat the Town, Columbus!" program is intended to meet the needs of people who need help to ensure their heating systems are operating safely.
Heat the Country sprang from a community service project, Heat the Town, initiated by ACCA's North Texas chapter in the Dallas/Fort Worth area. In 2004, ACCA's board of directors voted to make it a national campaign.
The chapters work with public and private social service organizations to identify families who need help. ACCA chapters in Central Ohio (both Franklin and Fairfield Counties), Greater Cincinnati, Greater Cleveland, and Greater Dayton will also participate in their own Heat the Town event.
Each chapter takes its own approach to the effort. For example, the local Columbus chapter has been working with the Columbus/Franklin County Community Action Agency, IMPACT, and other city agencies to identify people who were low income, disabled, and elderly.
It's a community service effort, but it's also rewarding for the volunteers. Sears Heating and Cooling is happy to be involved again this year.
ACCA Central Ohio provides a visible and ethical standard for heating, ventilation, air conditioning and refrigeration (HVACR) companies in the Central Ohio area, leading to better services for homeowners, builders and commercial building owners, and a better environment for contractors.