Rated 4.9 out of 295 reviews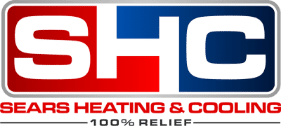 If you have a choice between heating your home with an electric or a gas furnace, you'll want to take all the costs into account when comparing them.
If you don't, you could end up paying more than you otherwise would over the long run for heating.
A heating contractor can help you decide on the best solution for you.
Equipment Costs
A typical gas furnace costs between $2,300 and $3,000, while the average price of electric furnaces is between $1,000 and $2,500.
Many look at the upfront cost and think an electric furnace is what they want, but we'll soon see that's often not the right choice.
Fuel Costs
Heat is measured using British Thermal Units (BTUs).

The most common way to measure heating costs is to find the cost to heat 1,000,000 BTUs.

An average home will require anywhere from 50,000,000 to 150,000,000 BTUs to heat during winter.

Utilities use a unit called "therms" to measure natural gas consumption.

100,000 BTUs equal one therm, so ideally, it would take 10 therms to equal 1,000,000 BTUs.

However, furnaces are not 100% efficient. At a more typical efficiency of 80%, it would take 12.5 therms to equal 1,000,000 BTUs.

At the recent price of $2.34 dollars per therm in Ohio (1000 cubic feet = 10 therms), and an efficiency of 80%, it would take $29.21 to heat 1,000,000 BTUs.

Using last year's average prices for winter drops the price down to approximately $0.75 cents per therm, taking heating costs down substantially to $9.37 per 1,000,000 BTUs

Electric heaters take 293 kiloWatt hours (kWh) to produce 1,000,000 BTUs at 100% efficiency, which is typical. With recent Ohio prices around 12.21 cents per kWh, this comes to around $35.78 for 1,000,000 BTUs.

The fuel cost monthly is lower using natural gas, and depending on the price, it can be substantially cheaper.

The recent trend of lower gas prices in the winter increases the amount you can save by going with natural gas heating over electricity.

If you plan to stay in your home for any length of time, the saving will offset the initially higher cost of purchasing a natural gas furnace.

Do you have questions about your heating system? Contact us at Sears Heating and Cooling for help maintaining your current furnace or advice on purchasing a new unit.

7 Tips for Furnace Safety » « Heating and Cooling Tip: Set Your Thermostat