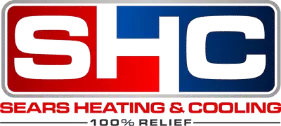 This year's harsh Ohio winter has hung on longer than most expected.
Between sub-zero temperatures and the abnormally cool temperatures in March, furnaces have taken a beating this season, according to furnace contractors.
The average oil furnace is expected to last approximately 10 years, while the average gas furnace may last up to 20 years.
There is a possibility your furnace will last even longer, but keep in mind this does require routine maintenance and may involve replacing parts.
This is your guide to what you need to know about making your furnace last and what to expect if it lasts for even longer than expected.
1. Make Your Furnace Last
Use your furnace as little as you can. The more you run it, the more likely it will be to break down.
Make sure you replace filters, so the furnace doesn't get clogged up. This is an important step to make your furnace last a long time.
2. Look Out for Problems
As soon as your furnace starts making a strange noise, be sure to contact a furnace contractor.
Look out for indications of a problem as well. For instance, observe if your electric or gas bill starts to rise for no reason.
This is a good indication that you need to hire a professional to come take a look.
Never delay calling a professional for heating and cooling repair; it can actually save you money in the long run.
3. What Repairs to Expect
Check your blower belt if your furnace runs but isn't blowing out air. It's not uncommon for a blower belt to come off or break.
Your blower may go bad before the entire furnace does. You may also need to replace the thermostat.
Occasionally, you might need to replace the igniter.
Some repairs may cost you a great deal.
Remember to price check a new furnace before you invest money into your old one, especially if your furnace lasted longer than expected.
If you find yourself habitually repairing your furnace, it's time to replace it because these expenses really add up.
Furnace contractors will be able to tell you what the best option for you is and will even be able to install the new one.