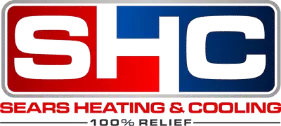 When you are looking at being able to keep your home cool in the summer and warm in the winter, you need to ensure that your A/C unit is working properly.
There is a considerable difference between the cost of a new A/C unit and regularly scheduled maintenance.
To get an idea of the differences, let's do a cost comparison.
The Cost of a New Unit
The cost of a new A/C unit is going to vary based on size as well as brand.
The unit itself can cost upward of $2,500, and this does not include installation.
While payment plans are offered, it's an expense that you don't want to incur unless you absolutely have to.
Our HVAC contractors can help you to understand all of your options.
We work with many different brands, and that allows us to be mindful of individuals' budgets.
The Cost of Maintenance
There's no need to replace your unit if you don't have to.
Often, you can keep your unit up and running for a number of years simply by scheduling annual maintenance.
Our HVAC contractors can come out and inspect your unit, ensure it is running properly, and clean out the hoses and vents. This ensures that all is the way it should be.
Through regular maintenance, problems with the unit are caught early enough so that they can be fixed without spending a lot of money.
You can spend $100 to $200 every year in maintenance, which is a considerably better deal than paying $2,500 or more for a new A/C unit.
At some point, you will need a new A/C unit. However, it makes more sense for most people to maintain their current unit.
At Sears Heating and Cooling, we offer maintenance contracts, meaning we will send someone out twice a year to check out your unit.
This saves you from even thinking about your unit through the year, with the exception of remembering to periodically change the filter on you're A/C.
Maintenance is affordable, and we see to it that your unit is always up and running.
Sears Heating and Cooling is a top rated Columbus HVAC contractor. 100% Relief since 1950!