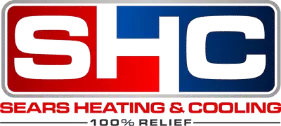 Following a cold winter will be a hot summer.
The weather center is already anticipating record-breaking highs, and this means that your A/C is going to be running longer in order to keep your home cool and comfortable.
At Sears, our goal is to provide you with A/C maintenance now to ensure that your unit is up for the task when hot weather gets hotter.
We can save you money by ensuring that your unit is running as efficiently as possible.
We will check out the entire system.
If it has been a while since your system has been cleaned, it may take your HVAC unit longer to reach the desired temperature, and this means you're spending more money on your electric bill as a result.
Many of our customers have noticed a considerable drop in their electric bill since having us perform A/C maintenance.
While we're there, we will also address any issues that we see which can help ensure that you have cold air circulating through your home all summer long.
The last thing that you want to happen is to need an AC repair when you have a house full of people.
It will be too hot outside to not have A/C when you step indoors.
Many times, a heating and cooling contractor can catch problems during maintenance visits, allowing them to make the necessary repairs so you never encounter any down-time with your unit.
It is a lot easier to call out HVAC contractors to inspect your unit now, before the summer starts, than having to call them out after your unit is already broken.
Maintenance and a small repair are going to be a lot more affordable than a large repair.
We have low prices and can schedule the maintenance for you now as well as through the rest of the year.
This way, you always have a licensed HVAC technician coming out to check on your HVAC unit to see if all is working the way it should.
When the vents are cleaned and the unit is charged, it can also make a dramatic difference in how efficiently it runs.
Don't wait to schedule you're A/C maintenance. Make the preparations now so you can sit back and enjoy summer when it arrives.