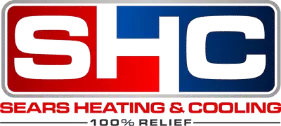 Snow is here and there is more cold weather to follow.  Here are "must-do" winter hacks that  will save you energy, time and just make life easier.
Use a window insulation kit (shown above) to eliminate drafts. Use a hair dryer to eliminate wrinkles in the plastic
Use draft blockers at the bottom of your door
Seal draft around doors and windows using weather stripping or caulking
Make sure your attic is well insulated
Make sure your vents are not blocked by furniture
Insulate your garage doors to save energy and stay warm
Try to park your car with the windshield facing east. This will cause the snow to melt and warm up your car!
If you have frozen ice on your door handles and you're in a pinch, it can be melted off using hand sanitizer.
Cover your side mirrors with a freezer-sized Ziplock bag, zipped as far as it will go. This prevents ice from forming and keep you from spending time cleaning your mirrors.
Last, but certainly not least,  if your furnace is not keeping you comfortable, give us a call and we can help.  Whether it just needs an annual tune-up, a repair,  or you are ready for a new one, we can help.