Rated 4.9 out of 295 reviews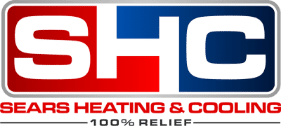 Getting tired of wandering up and down the aisles of your hardware store looking for the air filters?
And then when you find them, do you know which one is the best one for your heating and cooling system or eliminates the most pollutants from the air in your home?
Below you will find all you need to know about the best air filters for your system and your wallet and the top three air filters for common HVAC systems, both residential and commercial.
Top 3 Air Filters and Things to Know
First, there are four types of air filters for your home or commercial property.
These are the most common: flat paneled fiberglass, pleated polyester, HEPA (high- efficiency particulate air), and aluminum mesh (reusable/washable).
Three things you want from your air filter:
The ability to remove harmful air contaminants and particles
An air filter that has the ability to resist air flow
A durable product use span
There is also a rating system that HVAC contractors use (MERV) that will help you choose the correct filter type for the needs of your indoor air quality.
Allergies can make your home miserable enough. If you have a child with allergies or have them yourself, choose an air filter that accommodates those needs as it can make a big difference in the air quality.
Home Depot uses a different rating system: FPR system, which is based on filter performance used in heating and cooling repair.
Here are the top three air filters according to the FPR system:
Honeywell Electrostatic-20 in. x 25 in. x 4 in. at $30.67 is the best buy for complete indoor air quality with replacement filters (2 pack) for $39.77
NaturalAire-20 in. x 24 in. x 1 in. at $11.37 for one filter, or you can really stock up with a case of 12 for $119. 64 – now that's a bargain
True Blue-20 in. x 25 in. x 1 in. at $7.74 (3 pack), or larger systems (20 in. x 25 in. x 5 in.) for $24.99
Knowing the best air filter to buy for your HVAC system not only provides quality indoor air, it saves you money!

To make HVAC system maintenance even easier, sign up for Sears Heating and Cooling maintenance agreement.

We'll take care of replacing your filter when it's needed with the best filter for your environment and needs.

Contact us today.

Top 6 Questions to Ask an HVAC Contractor » « Boost Air Conditioning Efficiency