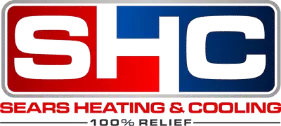 Air conditioning, or cooling, is more complicated than heating. Instead of using energy to create heat, air conditioners use energy to take heat away. The most common air conditioning system uses a compressor cycle (similar to the one used by your refrigerator) to transfer heat from your house to the outdoors.
Central air conditioners and heat pumps are designed to cool the entire house. In each system, a large compressor unit located outside drives the process; an indoor coil filled with refrigerant cools air that is then distributed throughout the house via ducts. Heat pumps are like central air conditioners, except that the cycle can be reversed and used for heating during the winter months. With a central air conditioner, the same duct system is used with a furnace for forced warm-air heating. In fact, the central air conditioner typically uses the furnace fan to distribute air to the ducts.
Mini-split systems, very popular in other countries, can be an attractive retrofit option for room additions and for houses without ductwork, such as those using hydronic heat (see the heating section). Like conventional central air conditioners, mini-splits use an outside compressor/condenser and indoor air handling units. The difference is that each room or zone to be cooled has its own air handler. Each indoor unit is connected to the outdoor unit via a conduit carrying the power and refrigerant lines. Indoor units are typically mounted on the wall or ceiling.
The major advantage of a ductless mini-split is its flexibility in cooling individual rooms or zones. By providing dedicated units to each space, it is easier to meet the varying comfort needs of different rooms.
By avoiding the use of ductwork, ductless mini-splits also avoid energy losses associated with central forced-air systems.
Read more here