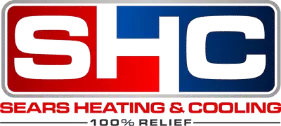 Unless you're an HVAC contractor yourself, you'll want to hire a heating and cooling repair professional to handle all of your HVAC repair needs.
Before doing so, though, make sure to ask a few questions.
You can then see for yourself which person really knows what's what.
What type of insurance does the contractor have?
If an HVAC contractor doesn't have insurance, you'll want to steer clear.
Insurance goes a long way in the event that the contractor makes a mistake.
More importantly, it removes any liability from you.
Does the HVAC contractor deal with warranties?
If your current HVAC system is under warranty, then by all means take advantage of it.
To do so, you'll need to acquire services from HVAC contractors who honor such warranties.
Can I get a quote or an estimate?
A reputable HVAC professional will always be willing to provide free quotes and estimates.
Are follow-up appointments free?
HVAC specialists who truly value the work they perform will come back for free follow-ups to ensure they have completed their jobs in the best manner.
When you're searching for an HVAC contractor, make sure to ask about follow-up appointments, including whether or not they are free of charge.
What type of license does the contractor have?
Any tasks related to heating and cooling systems should be handled by a professional who has lots of experience in performing HVAC-related tasks.
This person will also need to possess some type of accredited HVAC license.
Does the contractor have references?
It's a good idea to check with references, especially for HVAC projects that are out of the ordinary.
For example, if you have a large home that requires more than one heating and cooling unit, you'll want to check with references about similar work that has been performed.
The Takeaway
As you ask a potential HVAC contractor the questions above, pay special attention to the words being used.
The HVAC industry has its own slang and language, and a competent contractor will sound both professional and experienced.