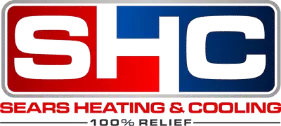 Ready to hire an HVAC contractor? Not so fast! Finding a skill, experienced contractor is especially important when it comes to advanced HVAC repairs and replacement. Remember these key points when making a decision.
Certification Is a Must
Any contractor or technician that you hire should be certified and have a license to work in your area — and should show evidence of that licensing. Licensing shows both good intent and access to insurance. Certification shows training in specific types of repair or installation, and both are important. The Better Business Bureau may have more information about the business you are examining, and you can also find out the history of reviews the business has.
Know a Little About Your System
It's wise not to walk into a contractor relationship totally blind. Try looking up the basics of your heating, ventilation and air conditioning unit and how it operates. Even a very basic level of knowledge will help you spot frauds and allow you to understand explanations and estimates much better than before. Thanks to the Internet, the basics of heating and cooling equipment are easy to learn in a very short time, and knowing where your furnace box, coils and fan units are will help you when introducing the contractor to your system, too. Start by finding out what model you have.
Look for Brand-Specific Experience
It's always better to find a contractor who has experience in your particular brand. Brands often differ in how they manufacture units and where they place wiring and other elements. A contractor who is certified in a specific brand or who has had experience working on it in the past will be able to troubleshoot and repair that brand more effectively and may have easier access to any necessary replacement parts.
Head Over to the Website
Take a close look at the contractor's website for signs of certification, bios, testimonials and other important facts. You can tell a lot about a business by looking at what information it puts on its website. If it doesn't have a website — well, in this day and age, that's a warning sign all on its own. You should also check review sites that specialize in collecting reviews of local businesses for you to peruse.
Expect a Contractor to Take a Look
This is especially important when it comes to replacing an HVAC unit or making large-scale repairs. There's something called a "home evaluation," where a technician will visit your house and take a look at your space. This is vital because every home is different regarding air flow, shape and size. The details will help determine the best replacement unit for your needs. Do not trust contractors who are anxious to give you an estimate over the phone instead of taking a look.
Ask Around
Websites and online reviews aside, your friends and family are some of the best resources you can find when picking out a new contractor. Real-world experiences are a great indicator of performance and quality, so talk to someone who has worked with a business before and can provide you with a recommendation or warning based on personal experience.
Take a Look at Your Estimate Before Making Decisions
Take a look at the estimate numbers and see if they seem reasonable. (A little research beforehand can be very helpful!) Compare them with other estimates, if possible.