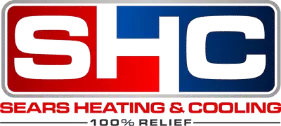 Winter hasn't breathed its last, but spring is almost in sight. For many of us, that means the spring-cleaning bug has already bitten us, and we're making lists of all the things we need to do before the warm months come. If those lists don't include these steps for putting our heating systems to bed for the summer, they should. Here's why.
Change the Filters
While we probably change or clean the furnace filters routinely during the winter, it's a good idea to change them one last time before shutting down for the year.
Check the Carbon Monoxide Detector
Gas furnaces produce carbon monoxide. This odorless but dangerous gas exits through the venting. While newer furnaces only produce small amounts, older, less efficient furnaces can sometimes emit dangerous levels. It's important to have a carbon monoxide detector installed near the furnace and to check it regularly.
Clean the Heating Ducts
Heating ducts get dirty over time, and dust and other particulates in the air can irritate allergies. This can be a particularly serious problem for houses that have mice or mold. Cleaning the ducts also ensures that they are in good working order with no leaks, cracks or holes that allow heat to escape and raise our heating bills.
Clean the Area around the Furnace
The furnace area can gather a significant amount of dust, dirt and cobwebs during the winter months. This can become a fire hazard and can also be very attractive to rodents and insects.
Have a Full Inspection
Spring is a good time to have a full inspection. This ensures that the furnace is in good working order and doesn't pose any risks during the months of summer hibernation. In addition, spring inspection can give us time to prepare, before the cold months, if we need to replace the furnace or make major repairs.
Turn Off the Pilot Light
The final step to shutting down for the winter is to turn off the pilot light if the furnace has one. This can be done following the manufacturer's instructions or by a professional during the final spring inspection.
While most of us have the heating system inspected each fall, readiness for winter really begins in the spring when we shut the furnace down for the season.
Check out our end of summer home checklist for more ideas!