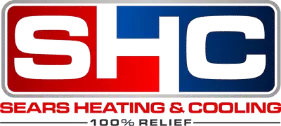 Not to be confused with the Sears Roebuck Department stores, Sears Heating and Cooling received its start serving the residents of Columbus, Ohio, back in 1950.
We have been a family owned company since our founding, and we take to heart personal standards of excellence.
That is why local residents have come to trust Sears Heating and Cooling to provide superior services whenever they call.
Family Owned with Family Values
Since the founding of the company back in 1950, Sears Heating and Cooling has been a family owned and operated company.
The company was founded to provide each customer with superior customer service and high quality care.
Unlike other brands, our company prefers to focus on serving the local community and ensuring everyone has access to high quality heating and cooling services rather than trying to continue to grow into a large, impersonal entity.
We have become the preeminent HVAC company in the area, and we continue to work hard to maintain that reputation and trust.
High Quality Service
Since we opened our doors 60 years ago, our focus at Sears Heating and Cooling has been hiring well-educated employees and ensuring that each member of the team is experienced and capable of handling anything that a heating and cooling unit might present.
The family founders said that their company standard would be excellence, and every member of the Sears Heating and Cooling team works to ensure this goal is met in every way possible.
From ensuring customer satisfaction to the high quality heating and cooling services provided, our technicians bring the goal of excellence with them each step of the way.
Thoroughly Trained Technicians
Each technician is also thoroughly trained on all the latest in home heating and cooling systems.
This ensures that homeowners can trust they are receiving the latest information when they ask questions.
It also assures us that when we dispatch a team to a particular location, we can trust them to take care of any problems and keep the system running for years to come.
Customers who are looking for a company that always put customers first and seek to provide courteous, outstanding service have come to the right place.
Sears Heating and Cooling has been dedicated to making customers happy since its founding over 60 years ago.