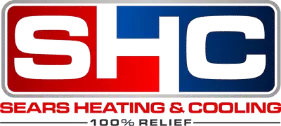 Summer is here and your air conditioner is working hard to keep you and your family comfortable. So while you're A/C is in high gear, you may be wondering how to save some energy around the house. The positive consequences of saving energy are undeniable: it reduces air pollution while reducing the cost of your energy bill.
Here are a few simple steps you can follow this summer:
Turn off lights and equipment when not in use. This is a no-brainer, but easily overlooked by family members in a hurry.
 Replace incandescent lamps with compact fluorescent lamps (CFLs). Compact fluorescent lights use one-fourth the amount of electricity that incandescent lamps use, and they last seven times longer.
Use free daylighting when possible, Furniture can be strategically located for the best use of available light.
 Use task lighting, which allows lighting to be applied directly to a task rather than illuminating an entire room. A bright light over a desk or under-counter lights in the kitchen are examples.
Control direct sunlight through windows with blinds. This is especially a concern in the summer when sunlight can cause overheating.
Install occupant sensors on lighting. Intended to detect activity within a certain area, they turn lights on automatically when someone enters a room, and reduce energy use by turning lights off when the last occupant leaves. This approach is also effective for outdoor security lighting.
Get you're A/C cleaned every year. Regular maintenance will keep you're A/C running efficiently.
 Regularly change/clean HVAC air filters. This is an easy, inexpensive step that shouldn't be overlooked.
If your family is not comfortable with the indoor air in your home, call us today, we can help.