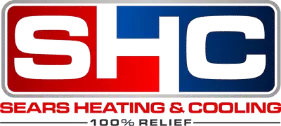 Home Maintenance…the two words every home owner hates.  Sometimes it seems like our homes are a moving target. Just as soon as you get one part of the house just like you want it, something needs tending to in another area.  If you think you might need to replace your air conditioner or if you need an air conditioner repair done, there are a few things you should consider.
System Age – If your heat pump or air conditioner is more than 10 years old, you could save up to 20 percent on cooling and heating costs if you replaced it with a unit that has earned the Energy Star label.
Repair/Energy Costs –If your system is racking up repair bills and guzzling up your energy dollars, you may be overdue for an efficiency upgrade.
Uncomfortable Environment – A home comfort system is supposed to create a comfortable home environment, right? Well, if you're not comfortable, take note. Are some rooms too hot or too cold? Does your home have humidity problems? This could be a sign of poor or improper equipment operation.
If you think it might be time to replace your air conditioner or you might just need an air conditioner repair done give us a call or schedule a service call.  We are happy to help.