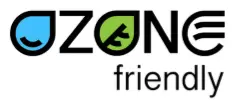 What's The Difference Between R-22 and R-410a?
With R-22 due to be completely unavailable by 2020, R410a is taking over as the new refrigerant of choice.
The Beginning of Change
The change over of refrigerant from R22 to R410 actually started way back in 1992. Due to some environmental regulations that were put in place, many different countries decided to phase out the use of R-22 and replace it with R410a.
R410a is more efficient and environmentally friendly than R-22.
Differences Between R-22 and R410a
R-22
Erodes ozone layer of the earth.
As of 2010, new air conditioners are not allowed to use R-22.
Becoming extremely expensive as it is being phased out.
Less efficient at absorbing heat making it less energy efficient.
R-410a
Used in new air conditioners as of 2010.
Much cheaper to obtain than R-22.
Better for the environment.
Much more efficient at cooling making it more energy efficient.
Requires the use of more durable air conditioner parts to work, which means less breakdowns.
What This Means To You
While R-22 is being phased out, it is still available for purchase in 2019.
It is more expensive to obtain however.
Don't be shocked to pay $400 or more for a simple R-22 repair in your air conditioner if it needs one.
If your air conditioner is older than 10 years and is low on R-22 or needs an R-22 related repair, your best option is to schedule an estimate for a new air conditioner.
If you are in need of R-22, it means you have a leak in your system somewhere and over time, it will eventually just leak right back out again.
Which refrigerants are being phased out?
As of January 1, 2020, production and import of R22 was banned in the United States. Those who have existing air conditioning units that take R22 can still use and purchase the refrigerant, but the price is much more expensive as it is hard to find.
What is the difference between R22 and R410A regrigerants?
The biggest difference between R22 and R410A refrigerants is the fact that R410A is much better for the environment than R22. R22 has been proven to be damaging to the earth's ozone layer.
R410A has shown to be a better option for air conditioners for performance reasons also as it is more energy efficient and helps the unit to run better with fewer repairs.
Can I replace R22 with R410a?
No, it is not advised that you replace R22 with R410A for a few reasons:
Most older systems that use R22 also employ a mineral oil that does not work well with any other type of refrigerant.
The condensing unit and cooling coil in your unit are most likely not suited to the high pressure R410A refrigerant.
Using R410A as a drop in solution to recharge a R22 unit has been shown to cause a complete failure of the entire system.
To learn more about the R22 phase out, contact Sears Heating & Cooling today!