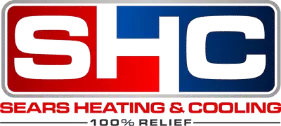 If you are dreading the upcoming winter's low temperatures, you can be proactive by improving your living and working environment with the addition of a programmable thermostat. Rely on experienced HVAC contractors to install a state-of-the-art, programmable thermostat that can be fine-tuned to heat your home or office exactly when you want. This way, the winter's brutal temperatures will be much easier to bear.
Homeowners with traditional thermostats might not be aware of just how much money they are wasting and the level of discomfort that they are suffering through. Think about how many times you've left your house in the morning and left the furnace on. You spent money to heat your home for the remainder of the day even though nobody was home. Don't let this happen again. When you install a programmable thermostat, you can program it to turn on and off at a specific time of the day with an easily programmable touchscreen that safeguards against excessive heating or cooling. You can even set it up to reach a specific temperature and stay there for however long as you'd like. A programmable thermostat's impact on your utility bills is monumental. It can save a family or office hundreds of dollars on an annual basis.
Imagine that your town has just been lambasted by a snowstorm, and you face a morning full of shoveling before a stressful commute to work. Yet getting out of bed is easy because you know that you'll be stepping into a pair of slippers that have already been heated with the hot air from your bedroom vents. You'll slip right into them and head downstairs through a nice and toasty hallway into the kitchen, where you'll make your morning coffee. This was all made possible thanks to your programmable thermostat, which turned on half an hour before your alarm went off.
Compare this hypothetical situation with the reality that homeowners with traditional thermostats experience. One lives a life of luxury while the other suffers through freezing cold mornings and evenings. Those with older thermostats should know that any harsh movement, including accidentally bumping it too hard when trying to adjust the temperature can cause its internal parts to move, and the thermostat could malfunction or possibly not even turn on. Even if you won't make the transition to a programmable thermostat for yourself, consider doing it for your family. Although those closest to you might not admit it, everyone dreads coming home to a cold house.