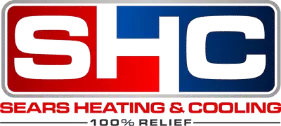 Prevention and Performance | HVAC Maintenance
One of the modern marvels we take for granted is our ability to control the temperatures in our homes.
We're able to stay warm in the winter and cool in the summer thanks to our heating, ventilation, and air conditioning units.
When HVAC contractors install these systems in a new home, they know they're delivering equipment with the ability to deliver years of service and keep the family living in the house comfortable in all kinds of weather.
Modern HVAC systems are efficient and reliable, especially considering how hard they have to work 24/7.
However, any unit is actually a combination of a number of mechanical parts with motor, belts and lots of moving parts.
Like any piece of heavily used equipment, our HVAC systems need regular inspections, care, and preventative maintenance.
These steps help to eliminate the majority of breakdowns and allow us to enjoy our comfortable homes without interruptions in heating and cooling.
During a regular inspection HVAC contractors will:
Check for any loose connections or parts
Listen for any sounds indicating problems
Lubricate moving parts
Add refrigerants, if needed
Planning Ahead
To properly handle their many customers, many professional HVAC contractors offer maintenance agreements to cover these regular inspections and breakdowns when they occur.
A maintenance agreement is a win-win agreement for both the HVAC service company and us as homeowners.
Systems tend to breakdown during extremes of weather due to the stress it puts on our systems.
Maintenance agreements allow HVAC contractors to prepare for these situations by providing the cash flow to:
Hire and train qualified technicians
Keep a supply of inventory and parts for their maintenance contract customers
Conduct regular inspections and maintenance
Place a priority for service calls during times of heavy demand
Since use of our HVAC systems represents a major part of our monthly energy bills, it makes financial sense to keep them running efficiently.
A maintenance agreement with a professional HVAC service company and annual hvac maintenance, can save money and keep our families comfortable.