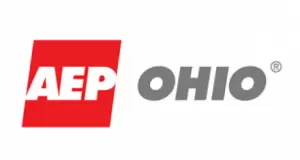 Have you heard about the new energy rebates from AEP?  AEP Ohio is offering rebates in 2017 for Energy Star Appliances.  You can get up to a $500 rebate for and electric heat pump water heater, and a $50 rebate on air purifiers, clothes washers and refrigerators.  You can learn more here.
What you need to submit your rebate:
Online or mail-in rebate form.
If using the mail-in option, mail all documentation to: EFI AEP Ohio Rebates, 40 Washington Street, Suite 2000, Westborough, MA 01581-1013
A copy of your dated sales receipt showing the manufacturer, model number and purchase price. (Note: Purchase price must exceed the rebate amount.)
A copy of your recent AEP Ohio electric bill (date must be from within two months of your rebate submission.)  (www.aepohio.com)
Now is the time to replace your old inefficient appliances.  If your furnace is not keeping your comfortable give us a call and we can help.