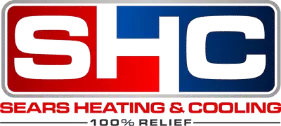 With many HVAC brands available, you want to know what features are available in each brand to help you navigate the promotional adverts and get value for your money.
Two of the leading brands in the Ohio area are Armstrong and Bryant. Read on to learn which one is right for you.
Bryant
A Carrier International's brand boasts of a good warranty and high-energy efficiency.
For example, model 127A units have up to 20 SEER rating and come with long lasting stage scroll compressors that won't make you regret the high price you paid.
Although the maker gives a warranty, it is not as attractive as its competitor units are.
The brand is engineered with high technology, and its evolution series units are designed to connect seamlessly with the rest of a home's central heating system to deliver the best comfort.
The brand features Aeroquiet systems that minimize noise.
Armstrong
This is a brand from Lennox International.
The brand features 4AC13 units, which are builder grade gadgets. However, these units come with a good warranty.
They also have drain pans coated with Microban to help protect against mold growth.
The brand presents 13 SEER units with scroll compressor to deliver reliable service to homeowners.
The compressor blanket is installed to minimize operation noise.
The brand also presents 4SCU16LT series model that features fan blades that enhance sound control and the durability of the unit.