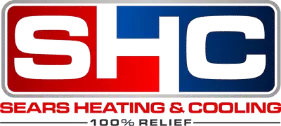 By having Sears Heating & Cooling perform annual maintenance on your gas furnace, you're already on your way to having the most comfortable home possible for the winter.
However, have you ever wondered how that big mechanical box in your basement actually works? Well wonder no more!
Currently, there are a few different types of furnaces on the market including:
Gas Furnaces
Oil Furnaces
Boiler Furnaces
Electric Furnaces
Each of these furnaces all accomplish the same goal of heating your home, but they can vary in how they operate individually.
Gas furnaces populate the largest portion of homes today.
These furnaces operate by burning natural gas, consisting of both methane and other carbon based gasses.
The igniter within the furnace turns on when the thermostat in the home registers below a preset temperature.
Gas begins to flow into the furnace through underground pipes and the igniter then lights the natural gas, creating several flames that heat a set of metal tubes known as a heat exchanger within your furnace.
The heat exchanger is the part that the cold, return air will flow over and become warm before the blower sends this air to the vents throughout your home.
Because gases are flowing into the heat exchanger in this process, a cracked or damaged heat exchanger can cause carbon monoxide, an odorless, tasteless, deadly gas, to enter your home.
Because of problems such as these, it is important to have Sears Heating & Cooling conduct annual maintenance on your furnace to ensure it is operating in the most efficient manner possible.
Call us today to schedule a checkup and ensure the comfort of you and your loved ones this winter!