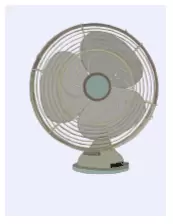 When Was The Air Conditioner Invented?
Summers before the air conditioner was invented could be down right miserable for some people!
When the summer heat sets in, those who live in areas affected by the temperature understand the importance of air conditioning.
It helps make the summer months bearable and even enjoyable for us. It was not always that way.
Prior to the invention of the air conditioner, residents in warmer areas of the country had to face the summer heat with just the help of fans and the local swimming hole.
The development of the modern air conditioner, however, was an adventure itself.
The First Air Conditioner
The building blocks for the first air conditioner began back in 1902, thanks to an engineer working for a printing company.
Willis Carrier had sought to find a way to prevent heat and humidity from expanding and contracting the paper, thus disrupting the company's work.
Carrier developed a way to circulate cold water through heating coils.
He was thus able to drop the air temperature down to the appropriate degree within the printing factory. The idea quickly caught the attention of people everywhere.
In 1914, an air conditioner was first used inside a residence.
The Charles Gates mansion in Minneapolis, Minnesota, was the first for this honor.
Within the next decade, department stores began to take advantage of the idea, with J.L. Hudson's in Detroit, Michigan, being the first.
The following year, movie theaters began to take advantage of the technology as well.
Over the next few decades, the technology was moved inside the chambers of the U.S. Congress and public buses, improving the lives of people across the country.
Carrier's company has continued to play a major role in the development of the air conditioner.
In 1992 it was named a partner of the EPA's Green Lights program, which was designed to reduce energy use.
They were also responsible for introducing the first non-ozone-depleting, chlorine-free, centrifugal chiller and residential air conditioner, which worked well with their environmental conscious emphasis.
The technology continues to adapt and improve with modern technology and demands.
At Sears Heating and Cooling, we have been serving the Columbus, Ohio area since 1950 and have watched the air conditioning industry grow and develop.
Those interested in learning more about what modern air conditioning units are capable of and to see how air conditioning services or heating and cooling repair might benefit a particular home should reach out and contact us.
We would be happy to answer any questions.