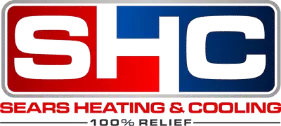 Heating and cooling can account for most of your energy bill and turn into one of your costliest utility expenses.
By learning to adjust your thermostat in a more efficient way, you can potentially save hundreds of dollars per year. Here's how.
When You're Home
During cooling season, the Department of Energy recommends that you set your thermostat to 78 degrees. Below 78 degrees, your energy use increases by 1% for every eight hours you drop the temperature one degree.
If you leave your thermostat set to 73 degrees all the time, you're increasing your energy bill by 15%.
During heating season, 68 degrees is the recommended temperature.
You might need a sweater to be comfortable, but 68 degrees is the point above which your heating costs start climbing rapidly.
Like with cooling, each degree higher raises your energy use by 1% per eight hours.
Increasing the temperature to 73 degrees for just eight hours during the day will raise your energy bill 5%.
When You're at Work or Sleeping
A common myth is that if you increase or decrease the temperature for a few hours, the air conditioner will work harder to return to the original temperature and erase any energy savings.
This is not true.
HVAC contractors can install a programmable thermostat to help you set the temperature according to your schedule.
By setting it to raise or lower the temperature while you are at work or asleep, you can achieve those 1% per degree per eight hour energy savings without sacrificing comfort while you are at home and awake.
If you don't have a programmable thermostat yet, you can achieve the same result by remembering to manually adjust your thermostat.
When You're On Vacation
Turning your heating and cooling system off is not the answer when you leave for a few days or more, even if it seems cheapest.
To avoid frozen pipes and damaged electronics during the winter, keep your heat set to at least 55 degrees.
During the summer, a house with the shades drawn will probably not heat up higher than the safe point for your electronics.
However, the air conditioner also removes humidity from the air and protects your house from mold, so you should choose a temperature that will guarantee it will run for two to three hours per day — 78 to 85 degrees depending on your climate.
Aside from setting your thermostat, the efficiency of your heating and cooling system depends on proper, regular maintenance.
Contact us at Sears Heating and Cooling today to schedule routine maintenance.