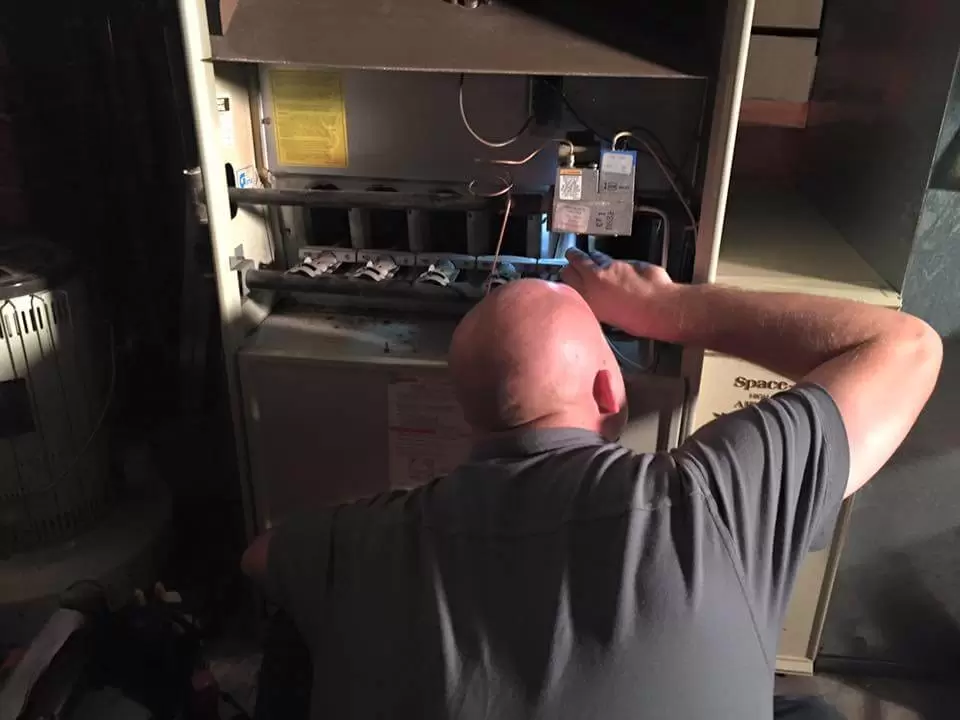 When it comes to furnace maintenance, any time is a good time, with Autumn being the most popular time. Ideally, you should have your maintenance completed once per year. Having furnace maintenance completed on an annual basis will keep your furnace in top operating condition all year round. Even when not heating, the furnace blower motor itself works in hand with your air conditioner to move air throughout your home. What all is involved in furnace maintenance? Items covered include:
Gas pressure testing
Checking of heat exchanger for cracks
Replacement of thermocouple or flame sensor
Replacement of furnace filter
Wiping down of unit inside and out
Combustion gas testing
Carbon Monoxide testing
Burner assembly cleaning
These are just  few of the items that Sears Heating & Cooling goes over when completing your maintenance for you. Some of the most important factors we check for are cracked heat exchangers and carbon monoxide. As a furnace's heat exchanger ages, it is common for small cracks to form that can leak carbon monoxide into the air stream that comes out of your homes air vents. By having maintenance completed on an annual basis, you can rest assured knowing you and your family are safe from this deadly gas.
Make sure to give us a call to schedule today as spots fill very quickly in the fall season! You can schedule online here or call 614-475-1800.