Rated 4.9 out of 295 reviews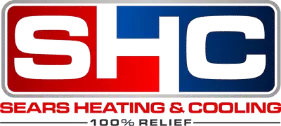 What is Furnace Maintenance?
Overall, your gas furnace is usually trouble-free and simple to maintain. If you keep your furnace filter changed on a regular basis (usually every 30 days) you are already 90% of the way there. Most furnace breakdowns occur due to a lack of maintenance. Professional furnace maintenance usually includes the following items being addressed on an annual basis.
Changing of the furnace filter
Adjusting of the gas pressure
Inspection of the heat exchanger for any cracks or abnormalities
Combustion exhaust analysis for any signs of heat exchanger or combustion issues.
Changing of the flame sensor
Inspection of the hot surface ignitor (if applicable)
Cleaning of the unit itself
Inspection of the blower motor operation
Inspection of combustion exhaust flues for proper venting
Although several of these items you can probably cover yourself, it is always best to have a professionally licensed HVAC contractor like Sears Heating & Cooling complete your furnace maintenance for you on an annual basis. There are many tools that professionals carry that allow them to maintain your system to the highest quality. Ready to schedule your annual furnace maintenance? Give us a call at 614-475-1800 or contact us here!

Furnace Repair » « It's Time for Furnace Maintenance