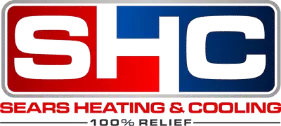 The 35th annual NBC4 Firefighters for Kids Toy Drive, a partnership of the Columbus Division of Fire and NBC4 was another huge success on December 15, 2012, and Sears Heating and Cooling was lucky enough to be a part of it.
Central Ohio came out in force to contribute toys to needy kids.
Their generosity filled one and a half tractor-trailers with toys and left more than $28,000 in monetary and gift card donations in support of Firefighters for Kids.