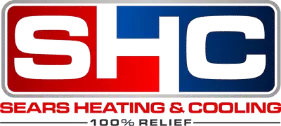 Winter is here and you probably have already cranked up your furnace to cope with unseasonably cold days. Soon you'll notice a spike in your monthly utility bill. This time of year we get a lot of questions about energy efficiency. Here are some tips from our highly trained team of professional service technicians.
The first thing you should do is to conduct a home energy assessment (sometimes referred to as an energy audit) to find out how your home uses energy and determine the best ways to cut energy use and costs.
Get free heat from the sun. Open the curtains on your south-facing windows during winter days to bring free heat into your home. Close your window coverings when the sun goes down to keep the heat inside.
Use ceiling fans to your advantage. Homes that have better ventilation and airflow can be more energy efficient in the summer and winter months Ceiling fans can be used to achieve better airflow. Run your ceiling fan clockwise will trap heat inside to keep your rooms warmer during cooler months. Turn your ceiling fan on a low setting to gently push hot air back down.
Use layers. This is one of the easiest ways to save on your heating bill. Instead of turning the heat up, put on a cozy winter sweater and warm socks. Keep throw blankets on your couch, and add an area rug to insulate the floor.
Adjust the thermostat at night. According to the U.S. Department of Energy, you can save about 10 percent per year on your heating bills by turning your thermostat down 10 to 15 degrees for eight hours. Consider investing in flannel sheets and a warm comforter for your bed to stay warm while you sleep. Energy Efficiency will save you money.
Get a humidifier to add moisture to the air. The air inside your home can become very dry. Moist air feels warmer and holds heat better, so a humidifier can help you feel comfortable when your thermostat is set at a lower temperature. Energy Efficiency will save you money.
Only use exhaust fans when necessary. Exhaust fans in your kitchen and bathroom pull the hot air that rises to the ceiling out of your apartment. Use exhaust fans sparingly, and shut them off when you are done with them. Energy Efficiency will save you money.
Follow a preventative maintenance program for your HVAC equipment. HVAC maintenance is important to keep your system running a peak performance. As a Service Club Customer at Sears Heating and Cooling, you will receive either an annual or semi-annual service on your heating and or air conditioning equipment. You will receive peace of mind knowing your equipment is well maintained and operating efficiently.  Call us to schedule your maintenance today.