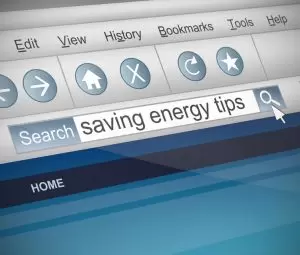 Summer's here and you probably have already cranked up your air conditioning to cope with unseasonably hot days.Soon you'll notice a spike in your monthly electrical bill.  This time of year we get a lot of questions about energy efficiency. Here are some tips from our highly trained team of professional service technicians.
The first thing you should do is to conduct a home energy assessment (sometimes referred to as an energy audit) to find out how your home uses energy and determine the best ways to cut energy use and costs.
Some homes feel like walking into a freezer. You are entitled to control your home's climate to your personal comfort level. Just realize that each degree of temperature represents about 3% of energy consumption.  Thus, if you raise the thermostat setting from 70 to 75, you will save about 15% on your energy bill.
Seal gaps and cracks in your attic and basement and around windows and doors, and make sure your home insulation levels meet or exceed your local codes.
Look for the Energy Star label when you're shopping for home items. More than 40 product categories feature the label, including major appliances and light fixtures.
Get a tax credit  while you're saving energy dollars. You can receive up to $500 when You purchase a new ENERGY STAR certified electric heat pump water heater between January 1 and December 31, 2016.
Ceiling fans are a great way to conserve electricity year-round. They are economical and efficient, and they use about the same amount of energy as a 100-watt light bulb. In summer, set your fan to spin counterclockwise, then set your thermostat a few degrees higher to save as much as 40 percent on your cooling bills. In winter, switch fan blades to spin clockwise and save up to 10 percent on your heating bills.
Replace your A/C Filters this summer.  Dirty filters restrict air flow and can cause your system to run longer, increasing your energy use.  Replace the filter once a month for maximum benefit.
Lower your water heater temperature to 120°F degrees. Your shower will still be steamy and you'll save by heating less water. You'll save about 10 percent on energy bills at that setting. Also, make sure you have that water heater checked regularly.
Follow a preventative maintenance program for your HVAC equipment. HVAC Maintenance is important to keep your system running a peak performance. As a Service Club customer at Sears Heating and Cooling, you will receive either an annual or semi-annual service on your heating and or air conditioning equipment. You will receive peace of mind knowing your equipment is well maintained and operating efficiently.